HRC55 Solid Carbide Twist Drills (3D)
1. Micro Particle Tungsten Carbide
2. The Knife Part Is Covered With Bronze Color Coating
3. Anti-Seismic Design For Smooth Chip Removal
4. Universal Chamfering Round Handle Design
5. Large Chip Removal Helical Blade Design
| Brand | MSK |
| --- | --- |
| Product Material | Tungsten Steel |
| Product Name | 3D External Cooling Drill Bit |
| Product Angle | 140 Degrees |
| Product Packaging | Single Plastic Box Packaging |
| Coating | TiSiN |
| Diameter Tolerance | 0.000~0.050 |
| Cooling Method | Internal Cooling Or External Cooling |
| Custom Size Request | Accepted |
| Moq | 5 Pieces |
| Delivery Time | 7 Days |
Product Features
1. Micro Particle Tungsten Carbide
The Micro-Grain Tungsten Steel Base Material Has Higher Strength And Belongs To The High-Speed Cutting Application Drill.
2. The Knife Part Is Covered With Bronze Color Coating
It Can Improve The Hardness And Service Life Of The Tool, Increase The Surface Finish, And Save The Manufacturing Time.
3. Anti-Seismic Design For Smooth Chip Removal
It Can Suppress Chatter During Processing, Reduce Product Burrs During Processing, And Improve Processing Efficiency.
4. Universal Chamfering Round Handle Design
It Has Good Compatibility, Enhances The Vibration Resistance And Cutting Speed Of The Drill, And Is Tightly Clamped And Not Easy To Slip.
5. Large Chip Removal Helical Blade Design
Large-Capacity Chip Removal Is Smooth, Not Easy To Stick To The Knife, And Reduces Heat Generation. The Cutting Edge Is Sharp And Durable.
Features Of Tungsten Steel Round Rod
1. Use High-Quality Ultra-Fine Tungsten Carbide And Imported Cobalt Powder As Raw Materials.
2. It Has High Strength And High Hardness.
3. It Has Excellent Red Hardness, Good Wear Resistance, High Elastic Modulus, High Bending Strength, Good Chemical Stability (Acid Resistance, Alkali Resistance, High Temperature Oxidation), Good Impact Resistance Toughness, Low Expansion Coefficient, Thermal Conductivity, Electrical Conductivity And Iron And Its Alloys Have Similar Characteristics.
4. High-Tech Precision Advanced Equipment: 10Mpa Low-Pressure Sintering Furnace Imported From Germany For Sintering.
5. Unique New Process: Vacuum High Temperature And High Pressure Sintering. The Product Adopts Pressure Sintering In The Final Stage, Which Greatly Reduces Porosity, Improves Compactness, And Greatly Improves The Mechanical Properties Of The Product.
QUALITY ASSURANCE ( ISO 9001 )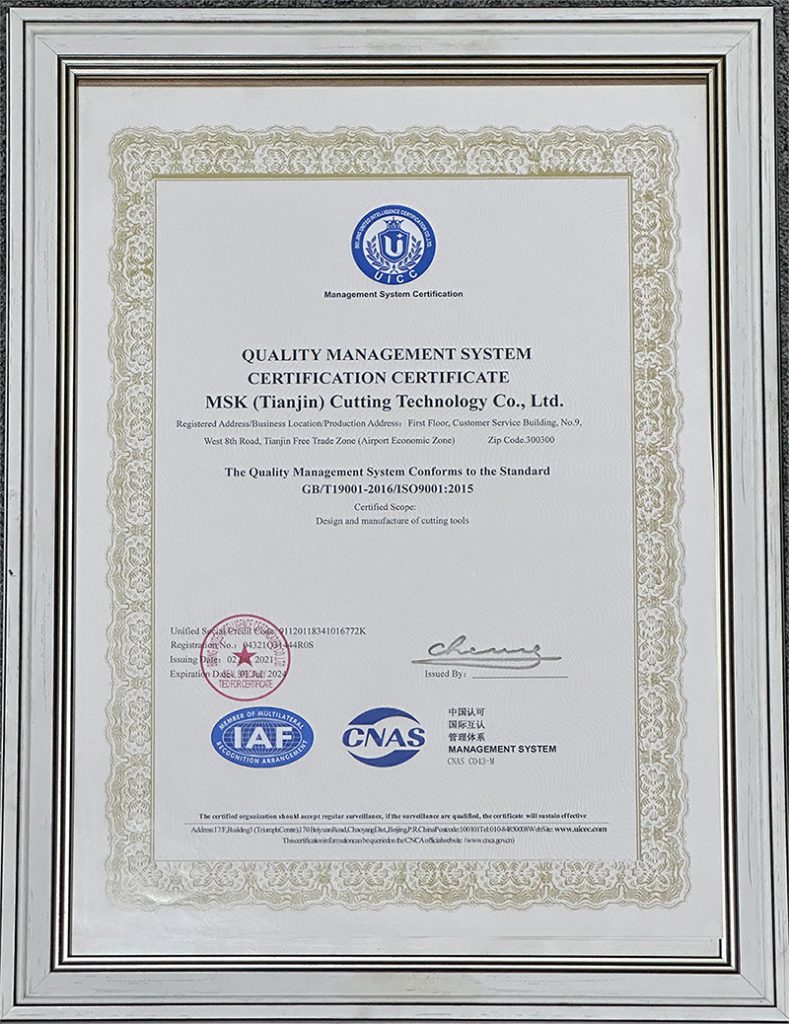 ASK US TO GET 10%OFF
NOW !