HSS6542 Black And Gold Twist Drill Bits
1. Surface technology
2. Sharp edge
3. Spiral groove
4. Hold firmly
| Product Name | HSS6542 twist drill |
| --- | --- |
| Brand | MSK |
| Material | High speed steel 6542 |
| Features | High hardness/high torque/smooth cutting |
| Scope of application | Stainless steel, copper plate, iron plate, aluminum alloy and other steel materials |
| Color | Black and yellow |
| MOQ | 10pcs |
| Specifications | Can be customized |
| Applicable equipment | Hand drills, bench drills, etc. |
| Packing | 2-8.5mm 10pcs in polybag |
Product features
1. Surface technology
The surface of the drill bit is treated by repeated sandblasting and binding, which makes the product smoother, increases wear resistance and achieves longer service life.
2. Sharp edge
The opening design on the head of the drill bit is convenient for positioning when using, and it also has the stability of the opening. The speed is fast, and the cutting edge of the drill bit is sharp and stable.
3. Spiral groove
The precision grinding process of the product deepens the spiral groove, which is more conducive to chip removal and the groove is smooth and sharp to prevent the tool from sticking to the knife
4. Hold firmly
The drill adopts a unique round handle design, which makes the drill not easy to shake and stable to hold and not slippery
Common sense of product use: the drill bit installed on a fixed bench drill can work longer than ordinary hand drills
Method of use
Twist drills are cutting tools and are mainly used for metal drilling, so controlling the speed is critical.
Twist drill hardness HRC65-67 degrees, suitable for metal drills <40 degrees. Holes cannot be drilled in hardened metal.
When working with a manual drill, pay attention to adjusting the speed. If the speed is too fast, the drill bit will be easily damaged. Do not knock when using this product. The work must be fixed, and the work swing will break the drill bit during operation.
When drilling metals with high hardness and impurities, the speed is slower than normal drilling, and the cooling effect is better.
For products with large thickness, if there is abnormal cutting, please remove the debris in time. ·It can be used repeatedly for grinding.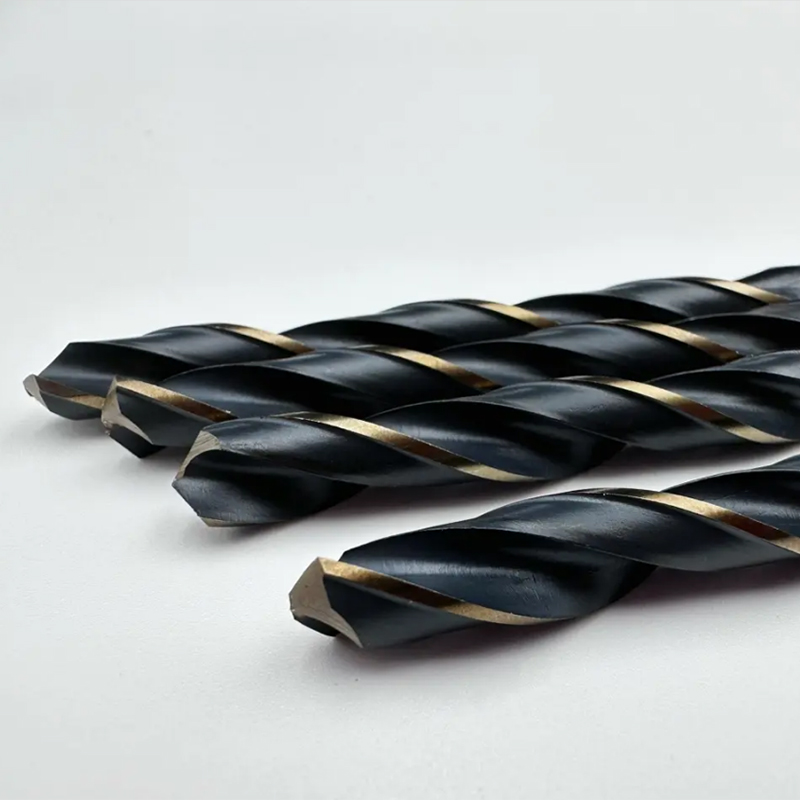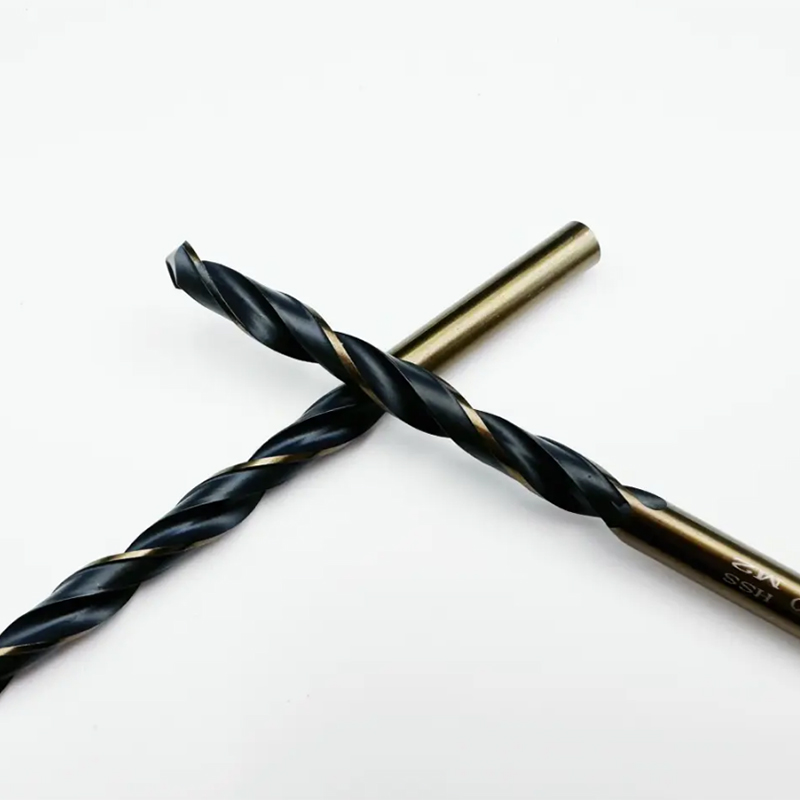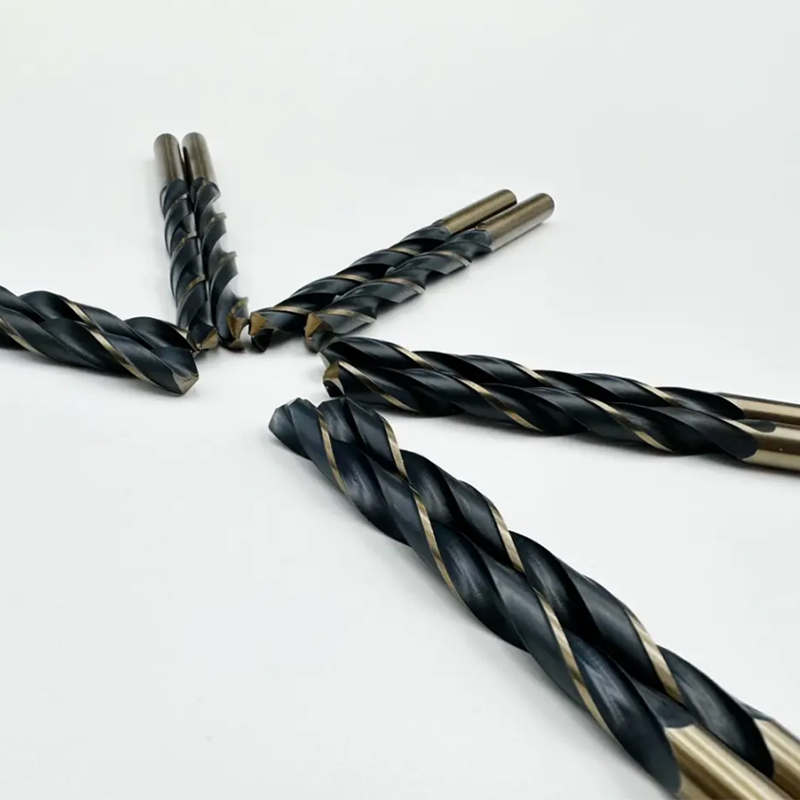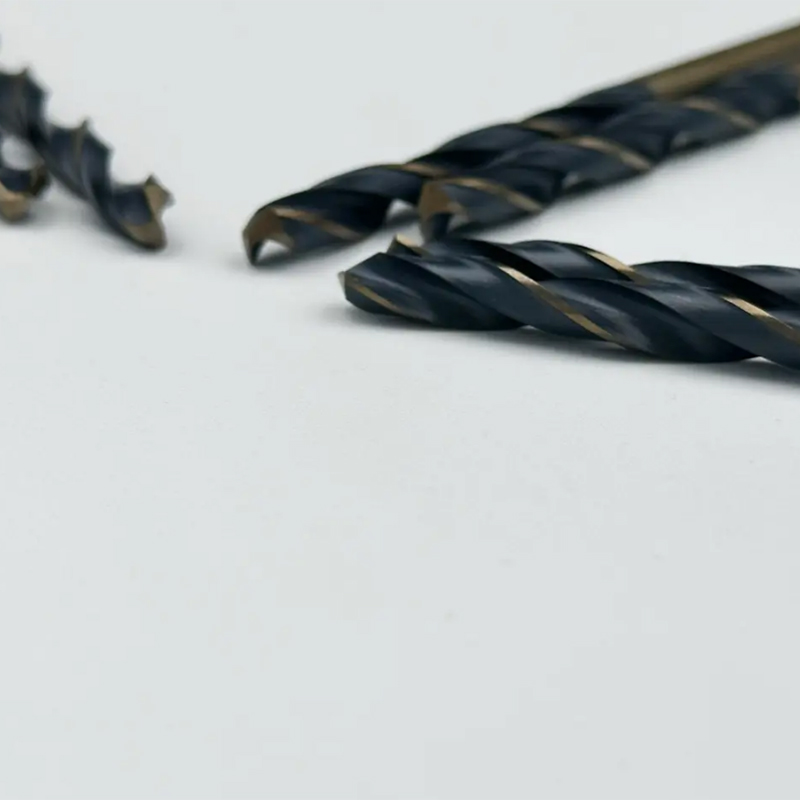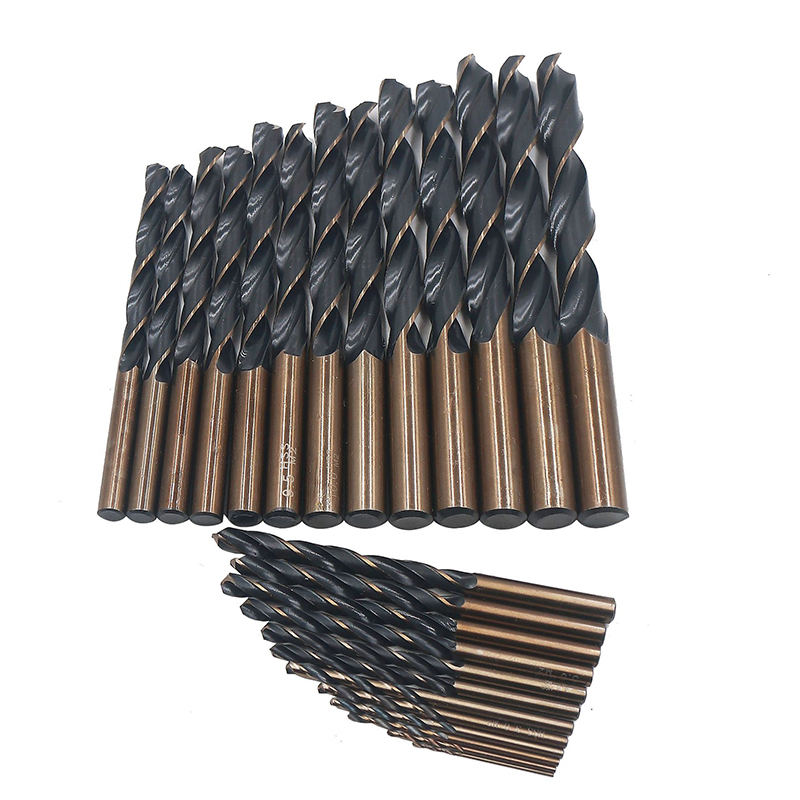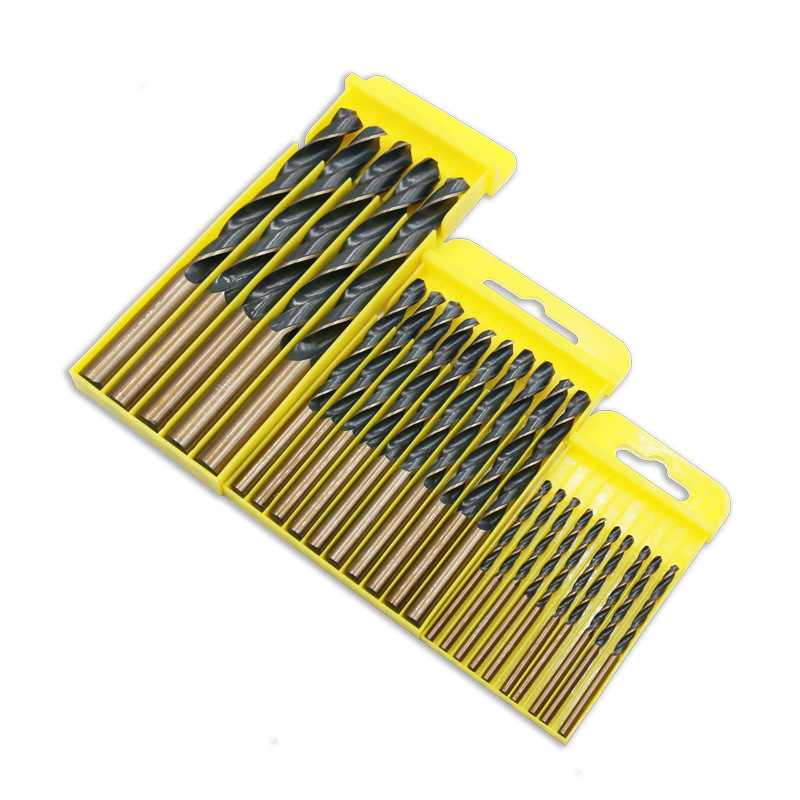 Note:
when drilling holes made of different materials, it is necessary to control the different speeds of the drill floor, especially when drilling hard steel, so as not to cause the drill bit to burn out due to high temperature.
If you need to drill metal, try to use it on a bench drill. Because the hand electric drill drills metal, the drill bit is easily broken due to shaking due to manual operation, and the power of the hand electric drill is generally small, so drilling metal is relatively laborious, which is not a quality problem. It is very easy to drill metal on the bench drill.
QUALITY ASSURANCE ( ISO 9001 )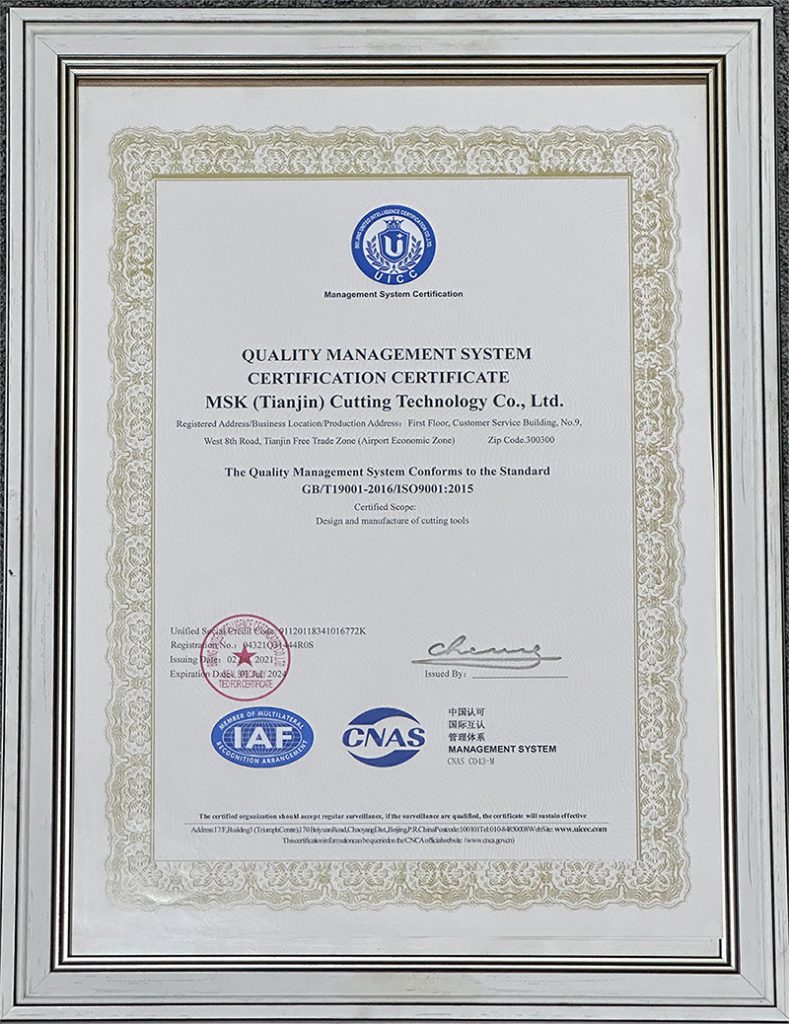 ASK US TO GET 10%OFF
NOW !