Deburring Countersink Drill Set (Natural Color&Gold Color)
1. Batch Processing
2. One-Piece Design
3. The Blade Can Be Ground
4. Simple One-Step Process
5. Excellent Material
| Product Name | Fully Ground Three-Blade 90° Chamfering Knife, Chamfering Device, Countersinking Drill With Straight Shank |
| --- | --- |
| Brand | MSK |
| Origin | Tianjin |
| MOQ | 10 pcs |
| Spot goods | yes |
| Color | Natural Color&Gold Color |
| Specifications | Three Blades |
| Angle | 90 Degrees |
| Material | High Speed Steel 4241 (Suitable For Workpieces With a Hardness Below 25Hrc, Such As Carbon Steel, Thin Iron Plate, Insulation Board, Pvc Board, Wood Board, Etc.) |
| Features | It Can Complete The Processing Of The Cone Surface At One Time. Suitable For Small Cutting Amount Processing |
| Product Weight | 6pcs In Plastic Bags Weigh 130 Grams, 6pcs In Iron Boxes Weigh 405 Grams |
| Surface Treatment | Natural & Titanium Plating |
Advantages Of Chamfering Knife:
1. Batch Processing: Chamfering Knife Is a Chamfering Tool Designed For Batch Processing Environment;
2. One-Piece Design: It Can Make It Easier To Drop The Chips Generated During The Chamfering Process, Without Delaying The Work Efficiency Due To Tool Blockage;
3. The Blade Can Be Ground: a More Convenient Maintenance Method Allows The Tool To Be Ground Without Unloading;
4 Simple One-Step Process: The Automatic Through-Hole Chamfering Knife Can Quickly Trim And Chamfer The Two Sides Of The Drilled Hole Within a Few Seconds;
5.Excellent Material: Can Process All Kinds Of Soft Or Ferrous Metals, And The Improved Knife Edge Doubles The Service Life Of The Tool
High Speed Steel 4241 (Suitable For Workpieces With a Hardness Below 25Hrc, Such As Thin Iron Plates, Insulating Plates, Pvc Plates, Wood Plates, Etc.).
It Can Complete The Processing Of The Cone Surface At One Time. Suitable For Small Cutting Amount Processing.
QUALITY ASSURANCE ( ISO 9001 )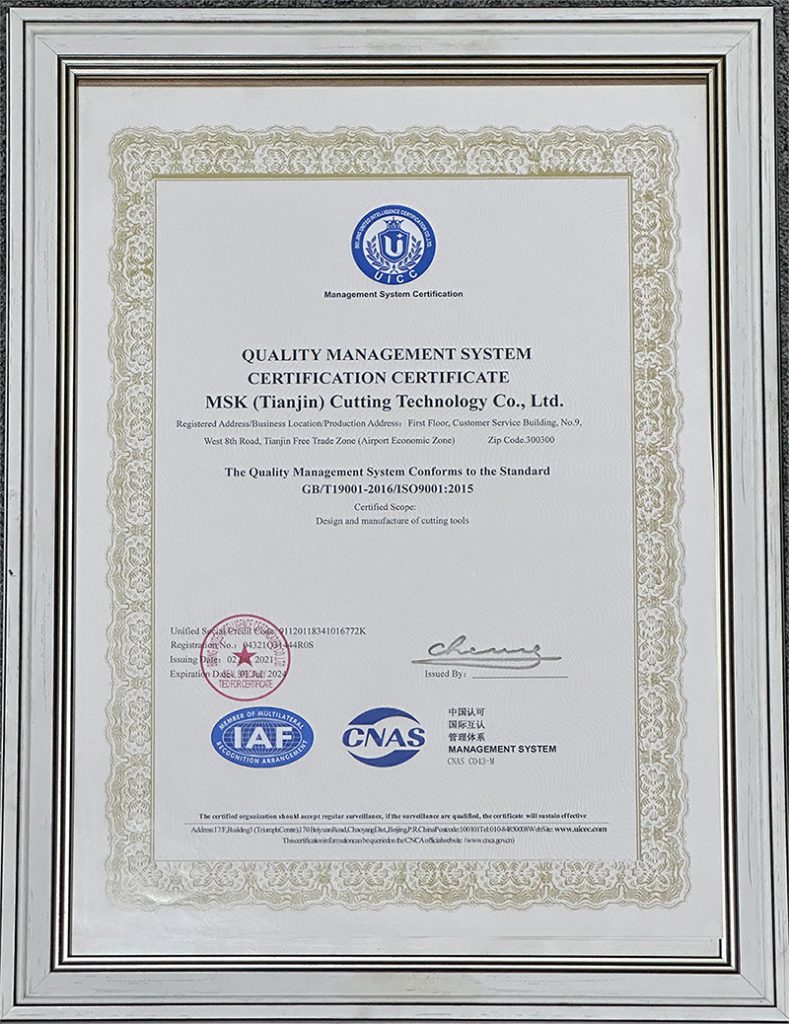 ASK US TO GET 10%OFF
NOW !