DIN345 HSS6542 Morse Taper Shank Drill Bits
1. High Speed Steel Material
2. Durability Increased By 10 Times
3. No Chips, No Residue
4. Easy To Drill Into The Bottom And The Drilling Effect Is Good
| Name | Taper Shank Twist Drill |
| --- | --- |
| Brand | MSK |
| Specifications | Complete Specifications |
| Material | Hss High Speed Steel |
| Scope Of Application | Copper Iron Mold Steel, Etc. |
| Product Packaging | Plastic Box Shockproof Packaging |
| MOQ | 10Pcs |
| Delivery Time | 7 Days |
| Custom Size Request | Accepted |
Feature Analysis
1. The Product Is Strong And Sharp, Using Industrial Grade Materials
2. Sharp Drill Bit Design
3. Hss High Speed Steel Material
4. Easy To Drill The Bottom, Save Worry And Effort, So That Your Work Can Be Completed Quickly
5. The Product Is Specially Designed With Special Groove Geometry
6. Excellent Chip Removal To Prevent Drilling Blockage And Improve Drilling Quality
The Msk Brand Manufactures High-Quality Steel Products And The Brand Manufactures Morse Taper Shank Twist Drills
1. High Speed Steel Material
2. Durability Increased By 10 Times
3. No Chips, No Residue
4. Easy To Drill Into The Bottom And The Drilling Effect Is Good
Precautions For Using Drill Bit
1. Twist Drill Bits Are Cutting Tools And Are Mainly Used For Metal Drilling, So Controlling The Speed Is Very Important.
2. When Working With a Hand Drill, Please Pay Attention To Adjusting The Speed. The Drill Bit Is Easily Damaged If The Speed Is Too Fast.
3. Do Not Knock When Using, And The Workpiece Must Be Fixed. The Swing Of The Workpiece During Operation Will Break The Drill Bit.
4. When Drilling Metals With High Hardness And Many Impurities, The Speed Is Slower Than Normal Drilling, And The Cooling Effect Is Better.
5. For Products With Large Thickness, If There Is Abnormal Chip Removal, Please Remove The Chips In Time.
QUALITY ASSURANCE ( ISO 9001 )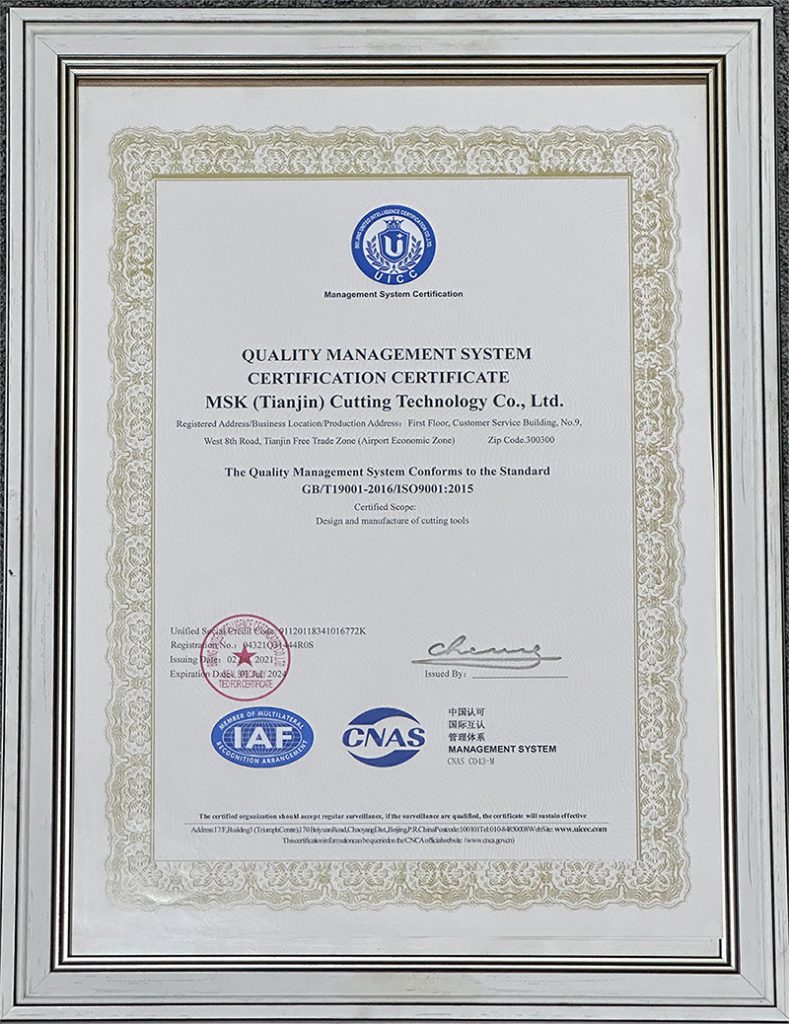 ASK US TO GET 10%OFF
NOW !