HRC45 Carbide Twist Drill Bits
1.Refuse To Break The Knife
2.Precision Moved High-Quality
3.Tungsten Steel
4.Extremely Sharp
5.Powerful
6.Say Goodbye To Sticky Knife
| Product Name | Hrc45 Carbide Twist Drill Bits |
| --- | --- |
| Brand | MSK |
| Product Number Of Blades | 2 Flutes |
| MOQ | 10pcs |
| Product Model | Steel For Aluminum |
| Workpiece Material | Steel, Aluminum Handle Type Straight Handle |
| Tool Material | Tungsten |
| Helix Angle | 30 Degrees |
| Coating | Multi-Layer Composite Nano-Coating (For Steel) |
Product Advantages
Tungsten Steel Alloy Drill Adopts Quenching Technology, Stable Chip Removal
1.Refuse To Break The Knife,Precision Moved High-Quality Tungsten Steel
Strictly Check The Raw Materials And Select Zhuzhou's Superior Tungsten Steel Rods For Processing To Ensure The Hardness And Stability Of Each Drill Bit
2.Extremely Sharp
Our Factory Adopts Modern Grinding Machine Equipment, Which Can Sharpen The Knife With High Precision, And The Fully Ground Edge Has No Micro-Defects, And The Iron Is Like Mud
3.Powerful
The Drill Bit Can Be Cut Through The Center And The Shock-Resistant Design Of The Drill Bit Can Directly Process Heat-Resistant Alloys
4.Say Goodbye To Sticky Knife
35° Helix Angle And Large Core Diameter Design Maximize Cutting Performance. Large-Capacity Chip Flutes Make Chip Removal Smooth And Free Of Chip Jams, Greatly Improving Production Efficiency.
Reminder: The Overall Alloy Drill Bit Is Brittle Due To Its High Hardness.
Also, We Generally Do Not Recommend Using Hand Drills (Hand Tools) To Operate. The Electric Hand Drill Shakes a Lot, The Stability Of The Hand Is Poor, And The Drill Bit Is Easy To Break.
QUALITY ASSURANCE ( ISO 9001 )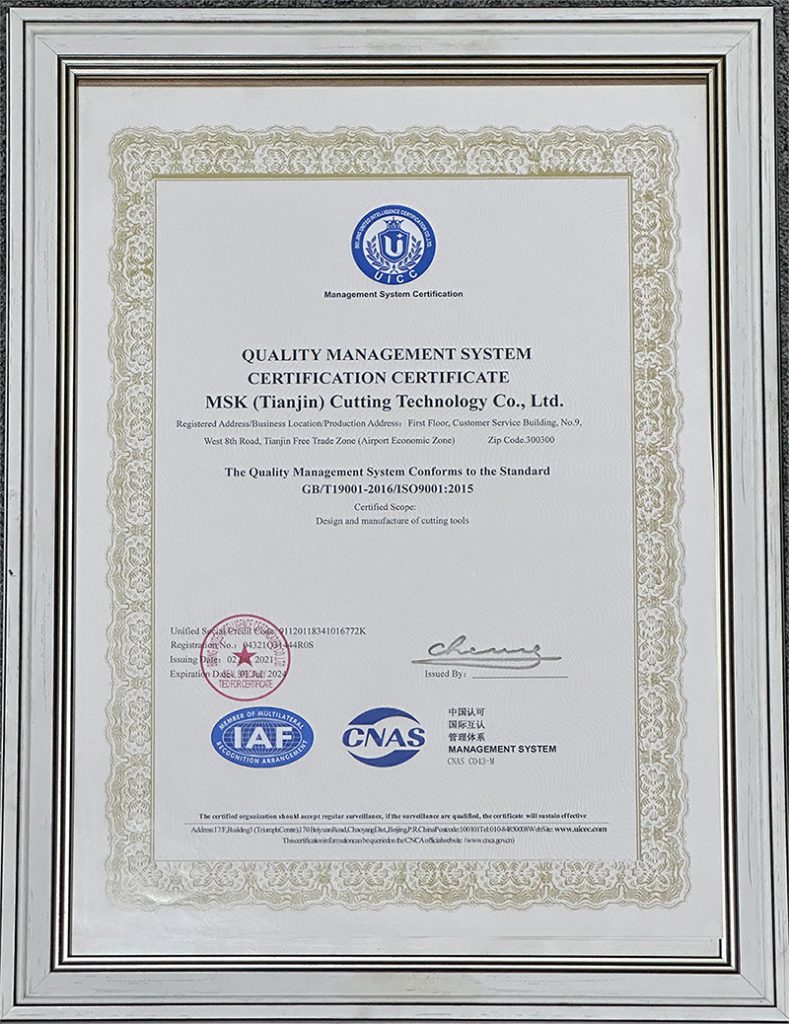 ASK US TO GET 10%OFF
NOW !