1. High precision SK collet
2. Quenching and hardening for longer life
3. Selected material with high elasticity
4. Heat treatment + cold drawing hardening
5. -187℃ ultra-long cryogenic treatment
| Product Name | SK16-3.5mm Collet |
| --- | --- |
| Brand | MSK |
| Origin | Tianjin |
| MOQ | 5pcs |
| Spot goods | yes |
| Material | 65Mn |
| Hardness | 44-48 |
| Accuracy | 0.008 |
| Clamping range | 3-16mm |
| Taper | 1:8 |
| OEM | YES |
Feature:
1. High precision SK collet
Large holding force, widely used in milling, drilling, tapping, engraving, CNC, spindle machines and other clamping tools.
2. Quenching and hardening for longer life
After thermal processing and high temperature treatment, the product has relatively high strength, and has certain flexibility and plasticity.
3. Selected material with high elasticity
65MN spring steel is used to create a large elastic clamping and tight top boss design to prevent dust and iron filings from entering, so that the handle and collet can be used repeatedly and are not easily deformed.
4. Heat treatment + cold drawing hardening
The strength is relatively high, and it has certain flexibility and plasticity; under the same surface state and complete penetration, the fatigue limit is equivalent to that of the colorful alloy spring
5. -187℃ ultra-long cryogenic treatment
*Cryogenic treatment changes retained austenite into martensite
*Precipitated nano-scale carbide particles increase hardness and toughness
*Reduce residual stress and enhance wear resistance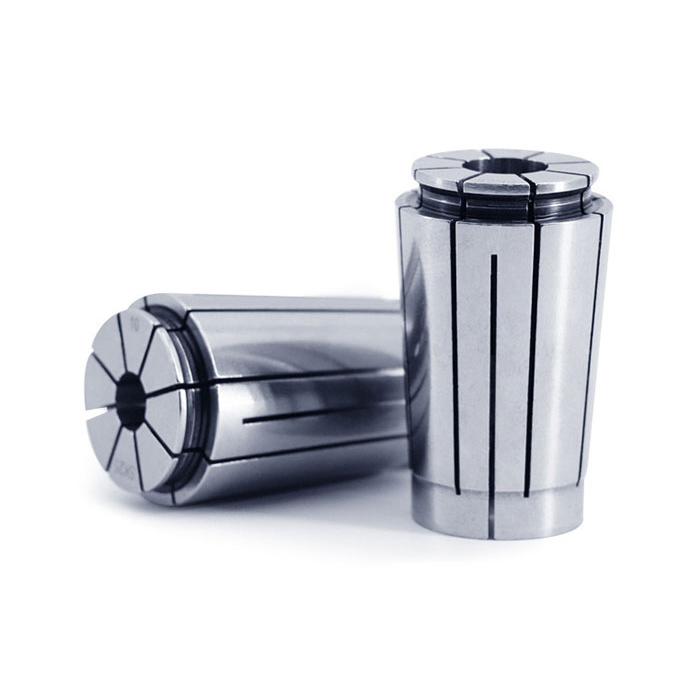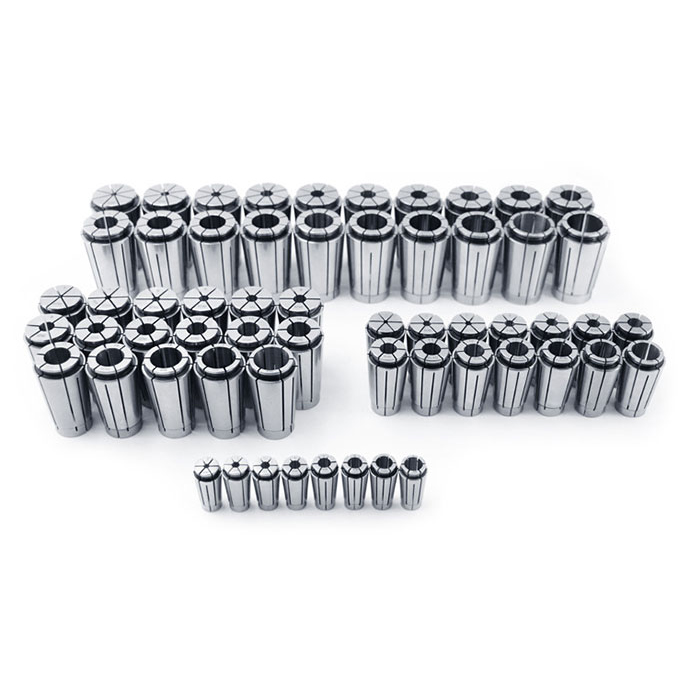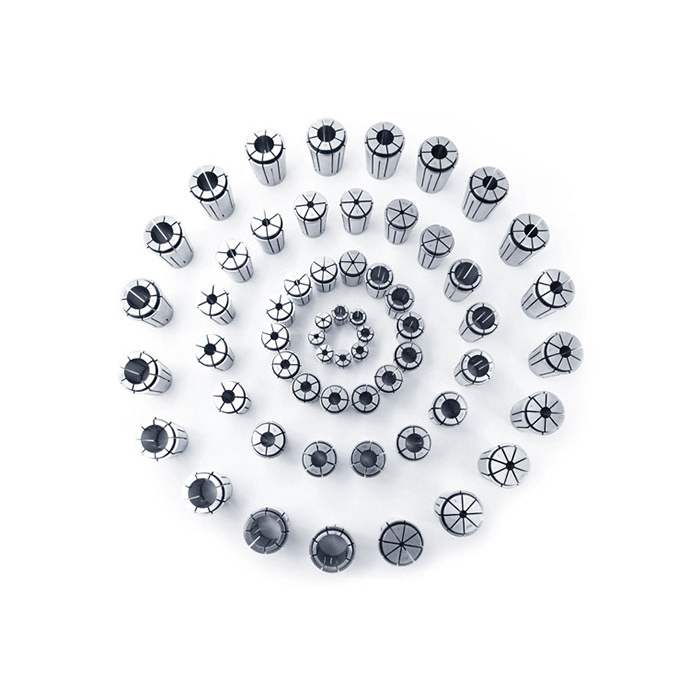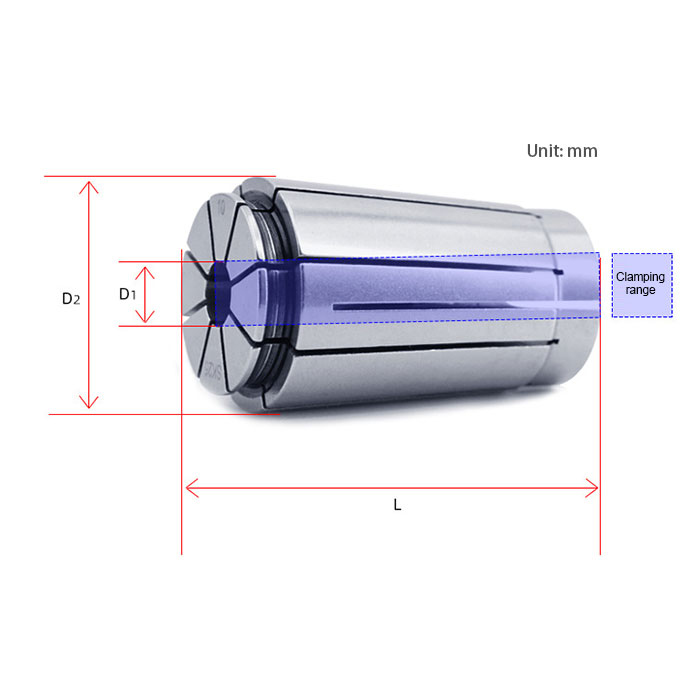 Matters needing attention
Before installing the collet, put the collet into the lock nut, and then lightly screw the lock nut with the collet on the tool holder, post or spindle. During this process, it is necessary to clean the threaded part, positioning surface and cone surface of the spring collet and lock nut, otherwise it will easily cause inconvenience in future use.
In the installation process of the collet and the lock nut, certain operating specifications must also be achieved, so that the use efficiency of the spring collet can be truly exerted. For example, the collet and the lock nut should be inclined at a certain angle, and then gently put it into the lock slot of the lock nut. During use, it should be noted that the spring collet must clamp the tool to prevent the tool from flying off during high-speed rotation. Injury, safety accidents.
QUALITY ASSURANCE ( ISO 9001 )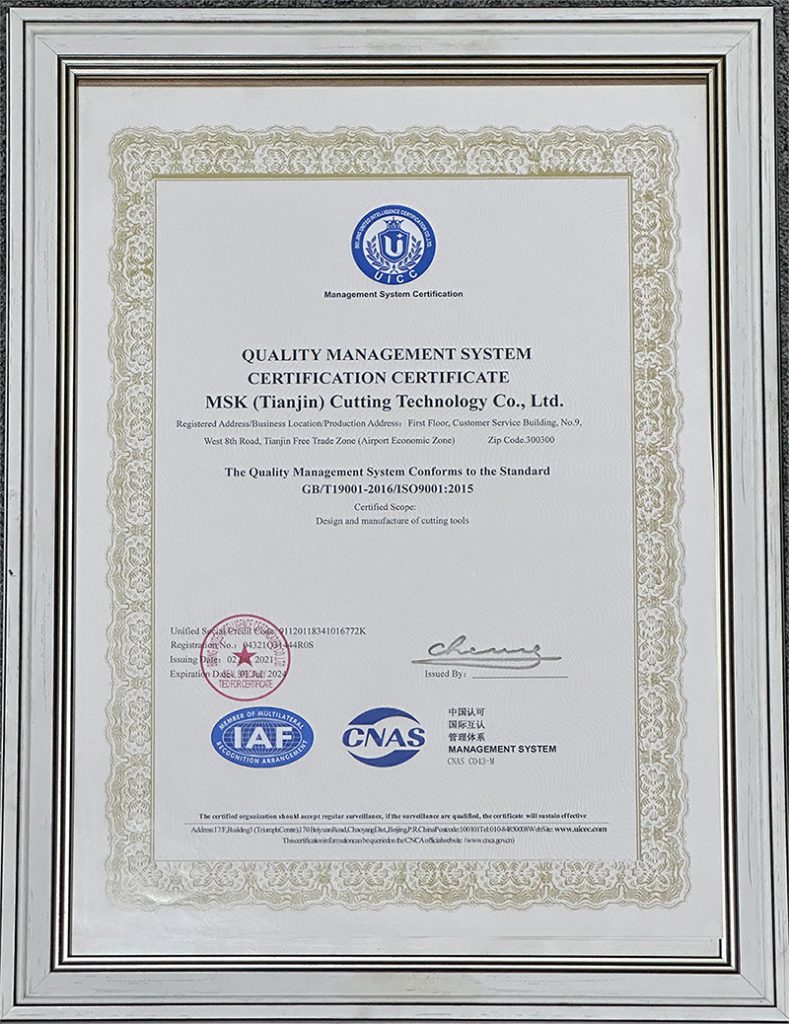 ASK US TO GET 10%OFF
NOW !