Factory Outlet High Precision Morse Taper Reducing Sleeves DIN2187
1. Quenching modulation treatment
2. Refined Whole Mill
3. Complete specifications
4. Quick and easy installation
5. Strictly tested
6. Reliable quality
| Application | Milling Machine |
| --- | --- |
| MOQ | 3 PCS |
| Advantage | Ordinary Product |
| OEM | YES |
| Material | 45# |
| Brand | MSK |
| Type | MT1 MT2 MT3 MT4 MT5 MT6 |
| surface treatment | Quenching and fine grinding inside and outside |
Feature:
1. Quenching modulation treatment
This product uses selected raw materials 45#, in order to ensure the hardness, fine workmanship, durability and wear resistance, it is a good product for machine tools. Heat treatment hardness hrc44~48
2. Refined Whole Mill
Each product has undergone three grinding processes of rough grinding before quenching, semi-fine grinding and fine grinding after quenching to ensure the concentricity and roughness of the product
3. Complete specifications
Mohs MT1~MT6 also accept non-standard customization
4. Quick and easy installation
High stability, increase the feed rate and cutting amount, suitable for clamping of various tapered shank drills, tapered shank milling cutters and tapered shank tools
5. Strictly tested
Unqualified products are discarded or reprocessed and re-inspected until they pass the factory
6. Reliable quality
High machining accuracy, high hardness and stable wear resistance
DIN2187 Morse lengthening and reducing sleeve is a kind of pipe connection element, its main features are as follows:
1. Compared with the ordinary reducing sleeve, the extended diameter reducing sleeve has an increased length, which is more suitable for use in occasions that require longer connecting pipes.
2. Adopting the Morse structure design, it has good sealing performance when the inner diameter and outer diameter are different, which can effectively prevent water leakage and penetration.
3. Made of high-quality stainless steel, it has good corrosion resistance and can be used for a long time in a complex working environment without being affected.
4. The interior is specially treated and the surface is smooth, which reduces the resistance when the liquid in the pipeline passes through, thus saving energy.
5. The installation is simple and convenient, and only a slight expansion force can be used to fit the extension reducer into the corresponding pipe, so it is safe and reliable. In general, DIN2187 Morse lengthening and reducing sleeve is a pipe joint with excellent performance, simple structure and convenient use. Therefore, it is widely used in petrochemical, chemical, tobacco, food and pharmaceutical and other industrial fields.
6. Function: Used for extended clamping of tapered shank drills, tapered shank milling cutters and tapered shank tools
QUALITY ASSURANCE ( ISO 9001 )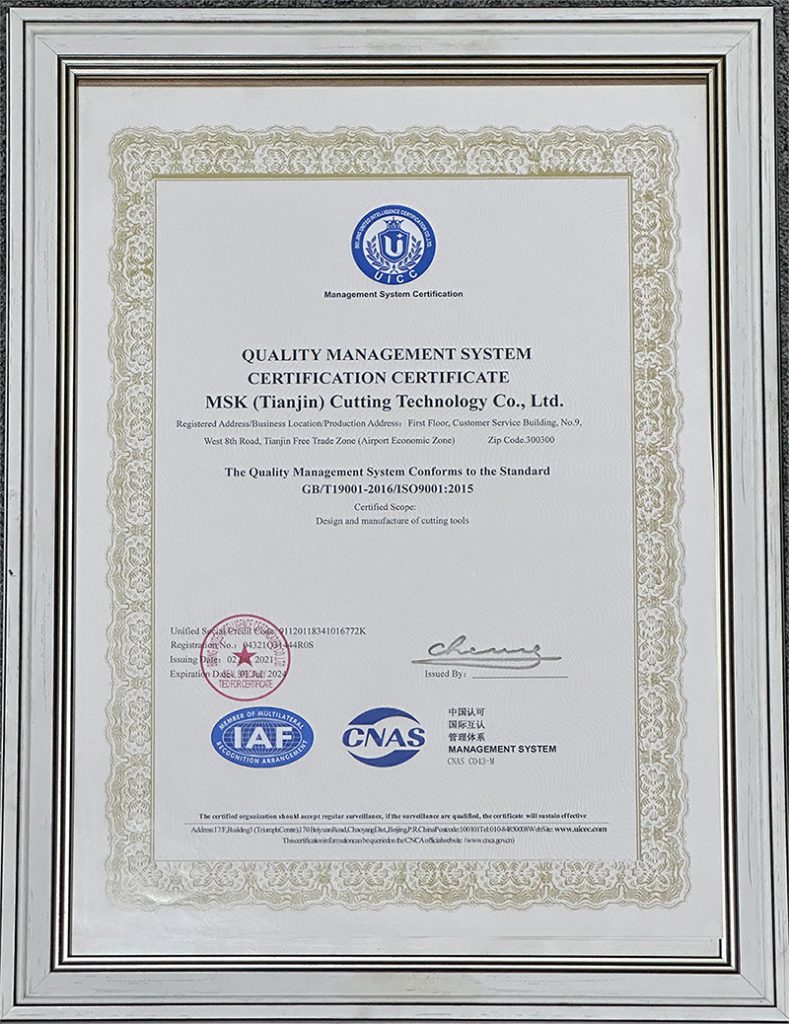 ASK US TO GET 10%OFF
NOW !