American machine tool
Equipped with ER elastic collet
Suitable for clamping drill bits, milling cutters, taps and other tools
One-time molding with high concentricity
Accuracy<0.005
| Product Name | CAT40 Face Mill Arbors |
| --- | --- |
| Brand | MSK |
| Origin | Tianjin |
| MOQ | 5pcs per size |
| Spot goods | yes |
| Material | 40Cr |
| Type | Milling Tools |
| Structure type | Integral |
| Coating | Uncoated |
| Applicable machine tools | Milling machine |
| OEM | YES |
Feature:
American machine tool
Equipped with ER elastic collet
Suitable for clamping drill bits, milling cutters, taps and other tools
One-time molding with high concentricity
Accuracy<0.005
Dedicated to American machine tools, with British and American standards, to ensure the continuous and stable accuracy of the tool holder at high speed
Good toughness, strong wear resistance, 40Cr material
It has high thermal strength and oxidation resistance, and good comprehensive mechanical properties. Complete carburizing heat treatment, grinding of inner and outer diameters, strong wear resistance and stable quality
Process advantage Higher precision
Using high-quality carburizing and quenching process
High surface hardness
Fatigue resistance and high wear resistance
Improvement of tensile strength of fine thread thread after fire finishing
Fine grinding with tapered shank grinding machine, the contact area with the standard ring gauge is more than 85%, the inner hole thread is fine turned after fire, and the tensile strength is high
The maximum end G of the tapered shank is 44.45
CAT40 Thread 5/8″-17UNC
Cone length L is 68.25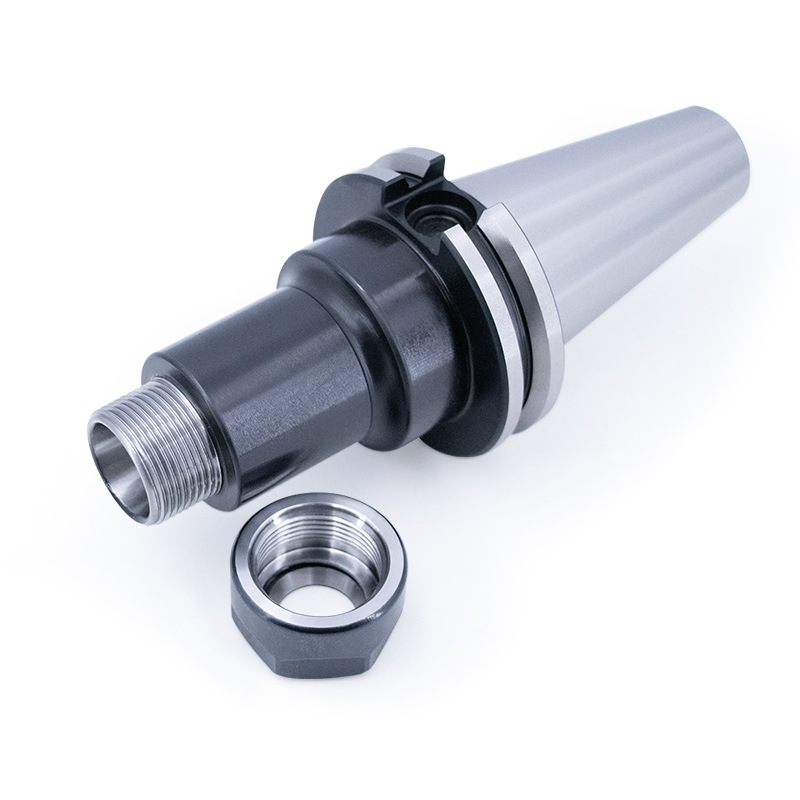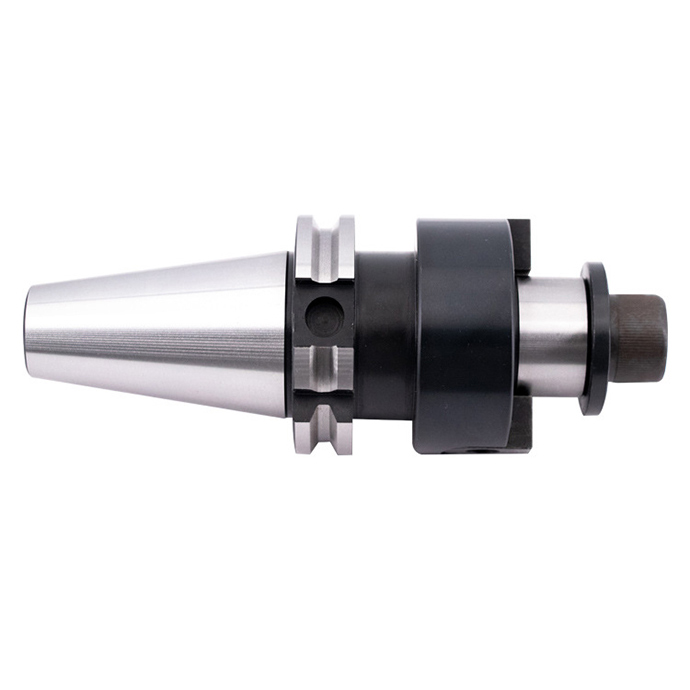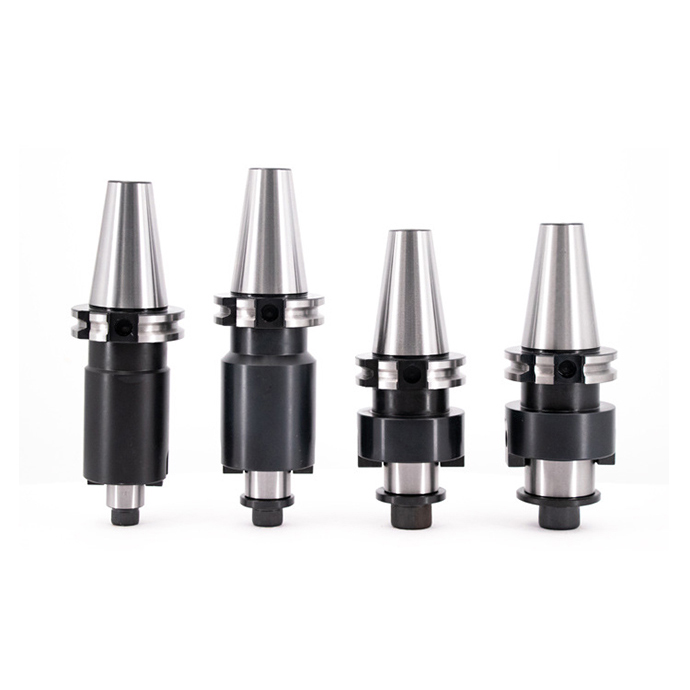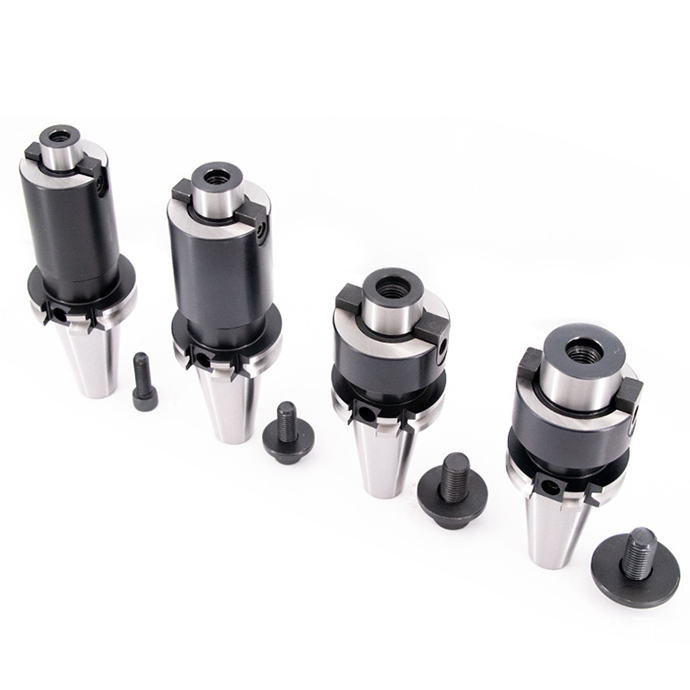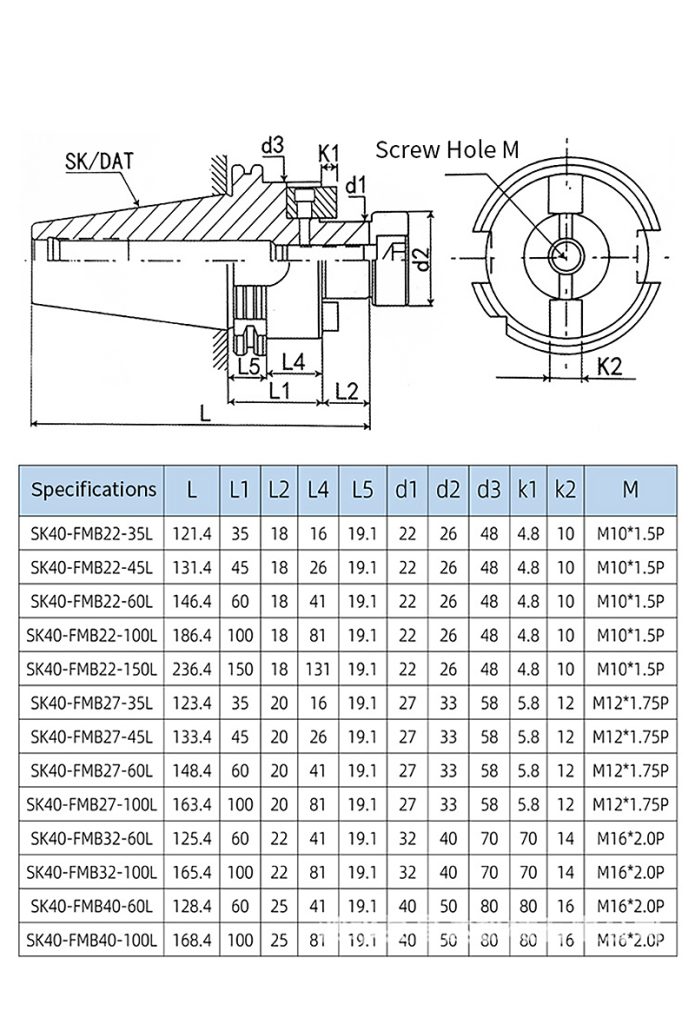 Handling instructions
Install
1. The groove of the spring collet fits into the confidence circle position of the nut. Push the collet in the direction indicated by the arrow until you hear a click, which means the collet is installed in place.
2. Then install the tool on the spring collet, and make sure the tool is installed in place.
3. Install the nut on the handle and lock it with a wrench. (It is recommended to use a torque wrench to tighten the nut)
to disassemble
After the nut is unscrewed from the handle, pull out the tool, push in from the front of the collet and press down against the bottom of the eccentric circle at the same time, push the collet obliquely until the collet and nut disassemble open.
QUALITY ASSURANCE ( ISO 9001 )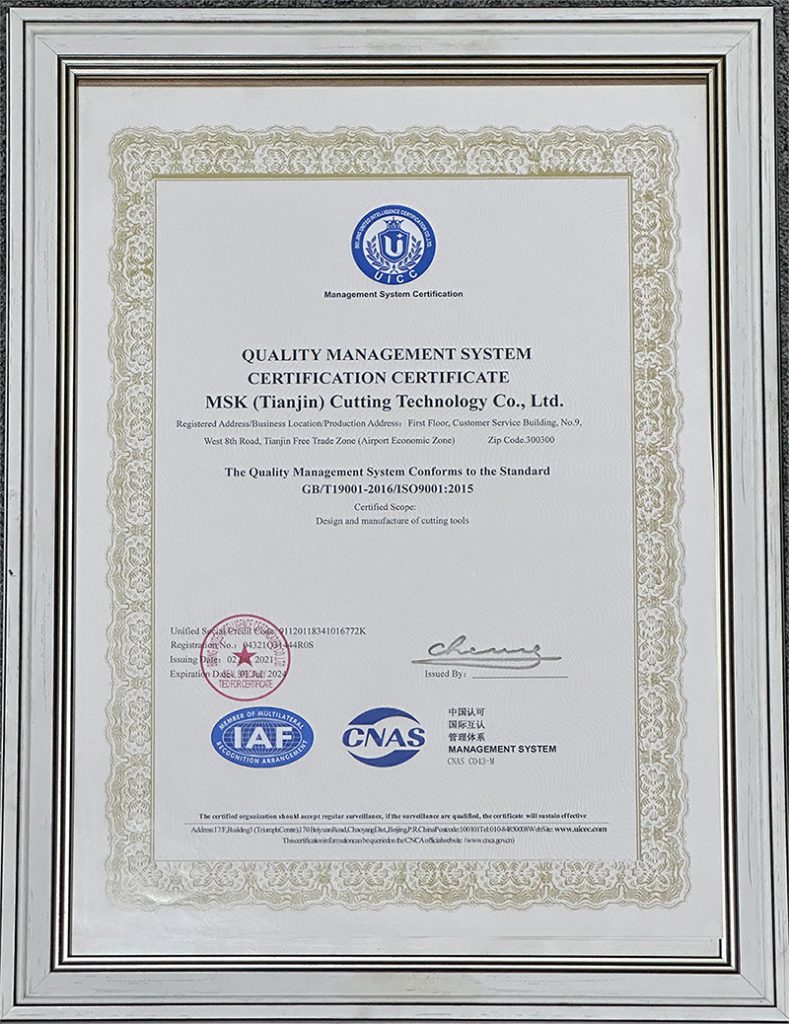 ASK US TO GET 10%OFF
NOW !