ER11 ER16 ER20 ER25 ER32 ER40 Collet Sets For Lathe
Exquisite Craftsmanship, Fine Grinding, Polishing, Coating, Precision And Anti-Rust Ability Are Further Improved, And The Service Life Is Longer And More Stable
| Product Name | Collets |
| --- | --- |
| Brand | MSK |
| Material | 65Mn |
| Stock | Yes |
| Precision | 0.008mm |
| Applicable machine tools | Milling machine Boring machine Lathe |
Feature:
(1)Fine Grinding And Anti-Rust Treatment
Exquisite Craftsmanship, Fine Grinding, Polishing, Coating, Precision And Anti-Rust Ability Are Further Improved, And The Service Life Is Longer And More Stable
(2)Efficient Processing Technology Upgrade
The Surface Is Ground And Polished For High Wear Resistance And Heat Resistance
Bright Surface Fits Better, Inner Circle And Outer Cone Have Higher Precision
(3)High Frequency Quenching Treatment
Hardened And Wear-Resistant
High-Frequency Quenching Treatment Has High Surface Hardness And Higher Wear Resistance
Effectively Avoid Deformation And Cracking, And Can Withstand Up To 50,000 Revolutions
Shiny Surface Fits Better
(4)Deep Cooling Of Milling Cutter
The Collet Is Water-Stopped, And The Water Is Cooled Inside The Milling Cutter, Which Can Directly Cool The Milling Cutter During Processing To Ensure Stable Precision Of The Milling Cutter
Widely Used In Milling, Boring, Drilling, Tapping Operations Applicable To Various Cnc, Engraving Machines And Other Equipment
(5)-187°C Ultra-Long Cryogenic Treatment
* Cryogenic Treatment Changes Retained Austenite Into Martensite
* Precipitated Nano-Scale Carbide Particles Increase Hardness And Toughness * Reduce Residual Stress And Enhance Wear Resistance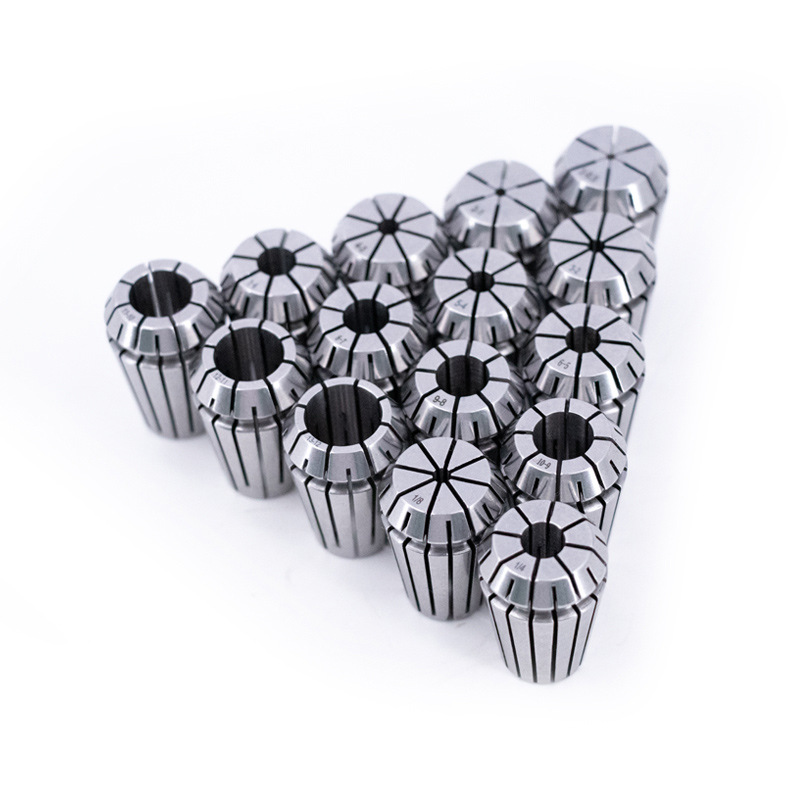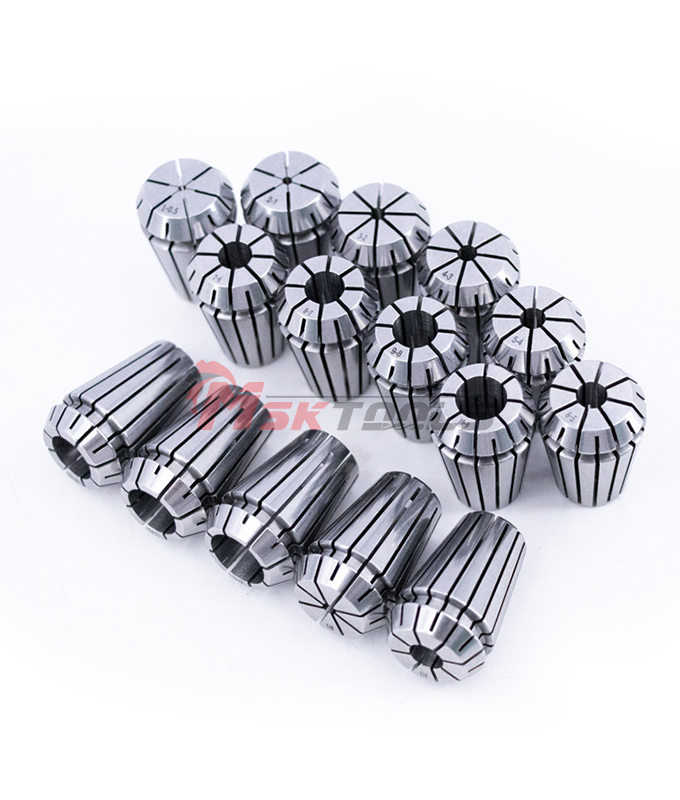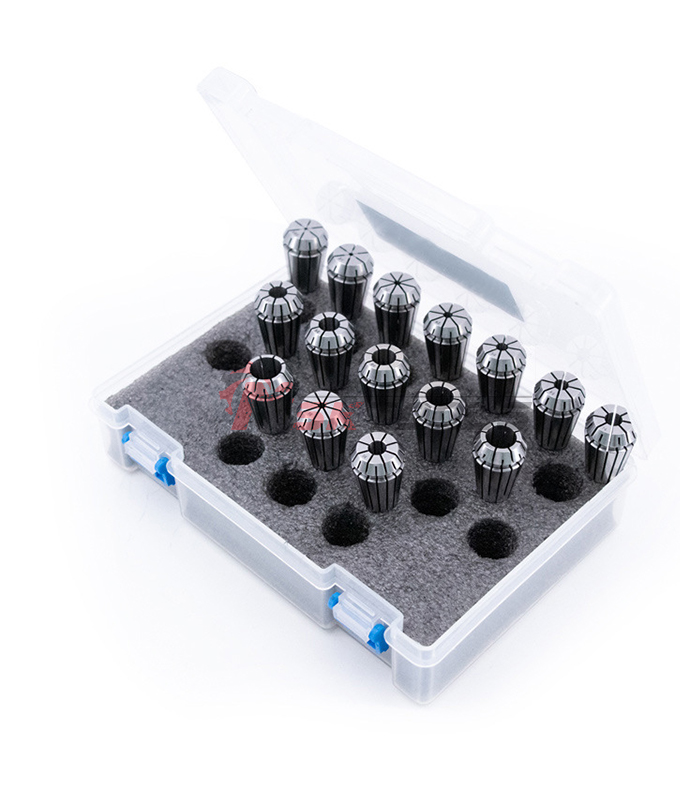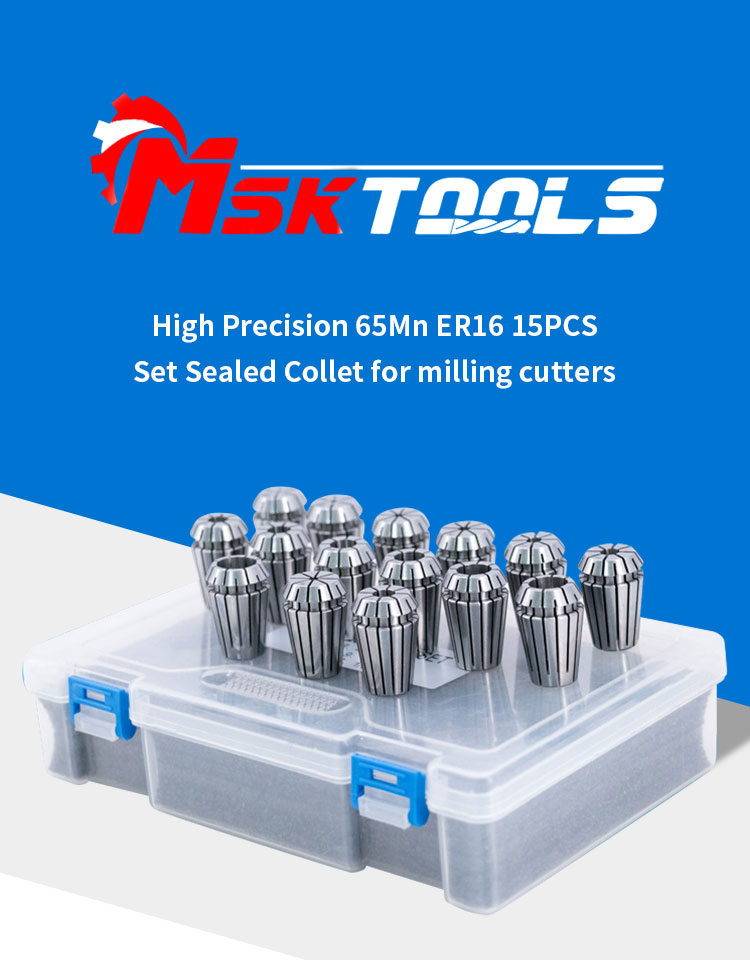 1. Quenching And Hardening
Heating Through The Quenching Process Makes The Product Harder, Shockproof And Durable
2. Polishing Treatment
The Surface Is Ground And Polished For High Wear Resistance And Heat Resistance
Shiny Surface Fits Better
3. Preferred Steel
Select 65Mn Spring Steel To Create High Elasticity, High Tensile Strength And Good Clamping
QUALITY ASSURANCE ( ISO 9001 )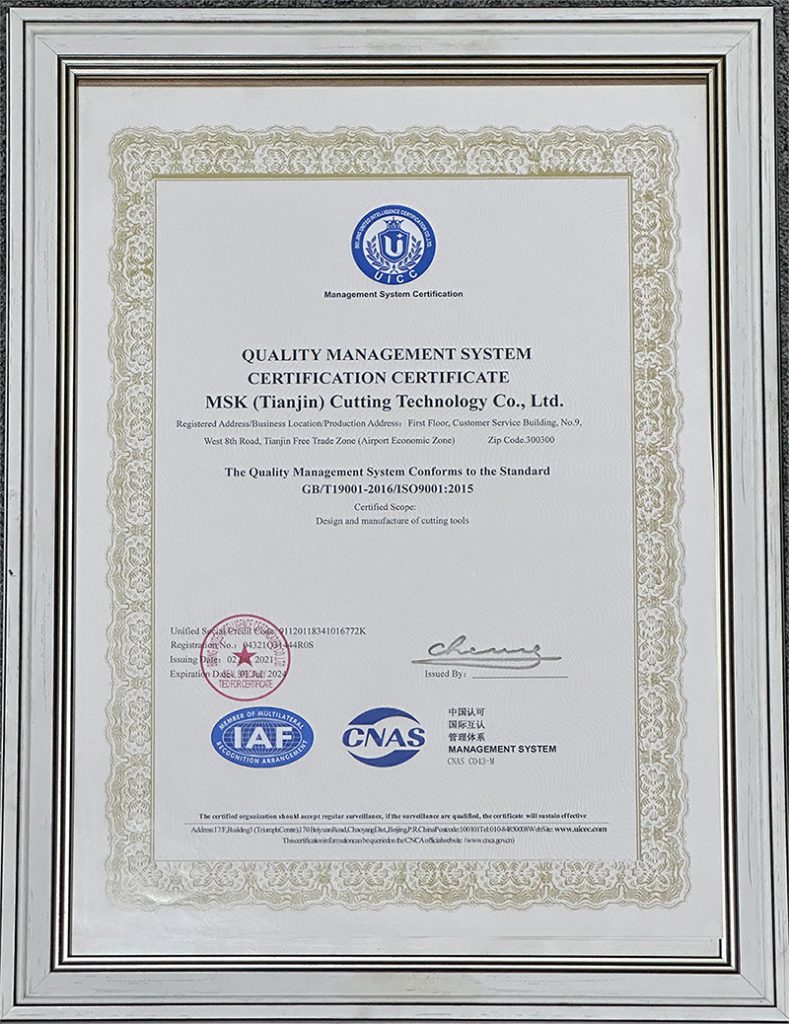 ASK US TO GET 10%OFF
NOW !