BT ER Collet Chucks Series
High-precision wear-resistant and durable
Inner hole high-precision grinding, overall finishing
Suitable for high-precision machine tool processing requirements, runout accuracy <0.003
| Product Name | BT ER Collet Chucks series |
| --- | --- |
| Brand | MSK |
| Origin | Tianjin |
| MOQ | 5pcs |
| Spot goods | yes |
| Material | 40Cr |
| Hardness | Integral |
| Accuracy | Non-coated |
| Clamping range | Milling machine |
| Taper | Steel parts |
| OEM | YES |
| Runout accuracy | <0.003 |
Feature:
1. Anti-seismic and anti-bending
Using high-quality steel, high surface hardness, high wear resistance, long service life and not easy to deform to ensure stable accuracy
2. Improve lifespan
Advanced vacuum quenching furnace can realize carbonitriding, improve the hardness of the tool rod and enhance the life
3. Stable accuracy
Exquisite workmanship, high concentricity, good processing effect, improved processing efficiency, stable performance, internal and external molding, and good overall hardness and toughness of the product
The tool handle is clamped once, with high concentricity, relatively high strength after thermal processing and high temperature treatment, and has certain flexibility and plasticity.
High-precision wear-resistant and durable
Inner hole high-precision grinding, overall finishing
Suitable for high-precision machine tool processing requirements, runout accuracy <0.003
Explosion-proof thread locks easily
The threads of the products all meet the requirements of national standards, and the threads that pass the formal inspection are neat and clean, without missing teeth and burrs, all of which are produced by molding technology
Excellent craftsmanship, not easy to wear and more practical
The overall high-frequency quenching heat treatment has good hardness and toughness
Careful material selection
Made of hardened steel,
Selected material processing
Rugged and practical with high precision
All products have been tested, and the accuracy of each product meets the standards and the quality is good
Stable operation
Perform dynamic balance setting to remove eccentric weight to achieve balance, high concentricity, and stable processing.
Stable precision, small vibration, high speed, etc.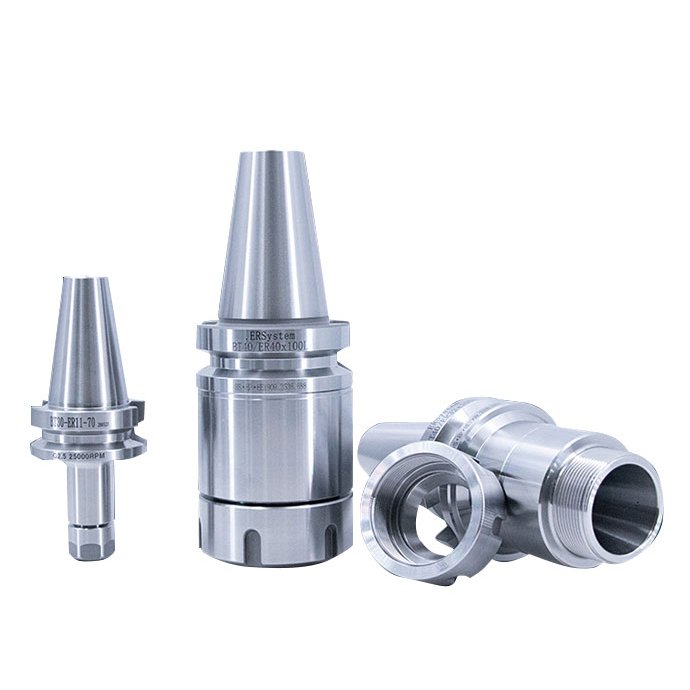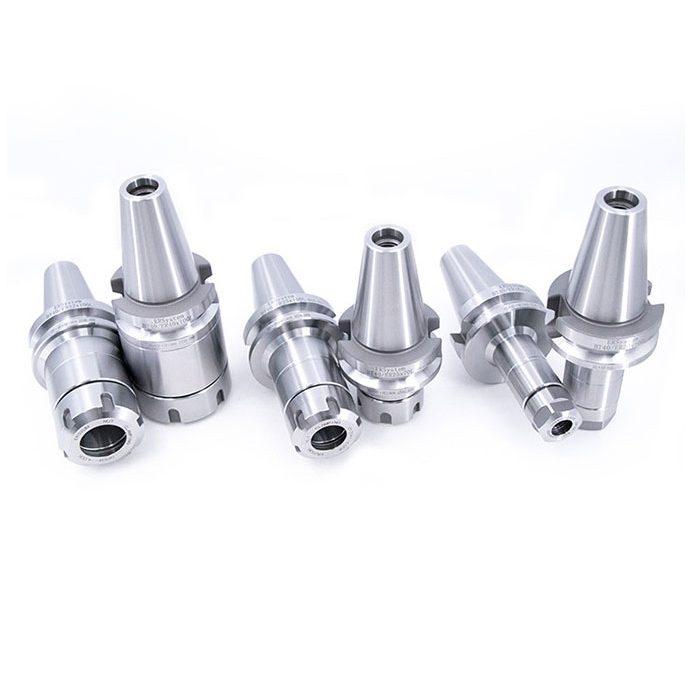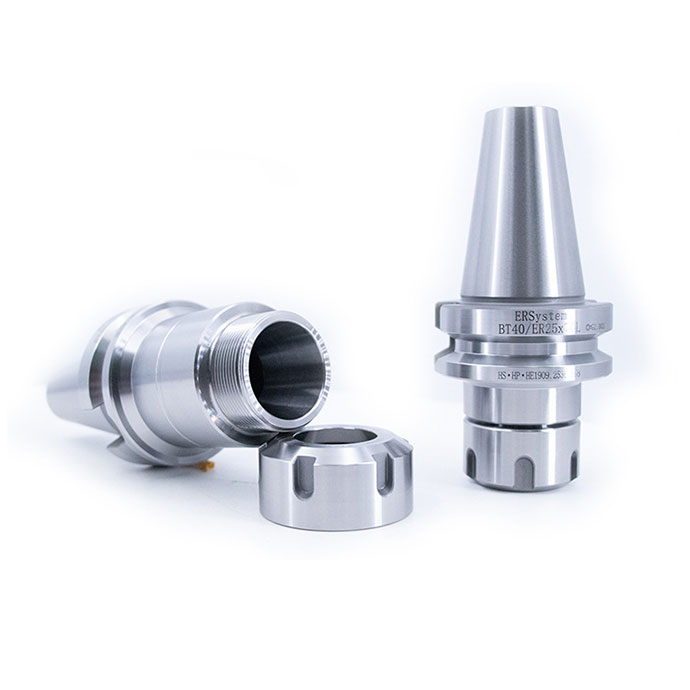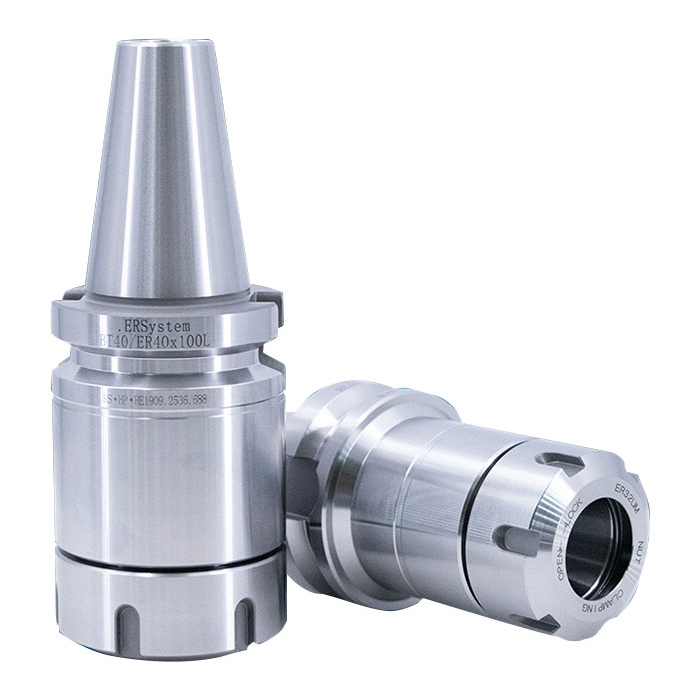 Handling instructions
Install
1. The groove of the collet is fitted into the eccentric circle position of the nut. Push the collet in in the direction of the arrow until it clicks
Indicates that the spring collet is installed in place.
2. Then install the tool on the spring collet, and make sure the tool is installed in place.
3. Install the nut on the handle and lock it with a wrench. (It is recommended to use a torque wrench to tighten the nut)
to disassemble
After unscrewing the nut from the handle, pull out the tool and remove it from the spring clip.
Push the front of the head in and press down against the bottom of the eccentric circle at the same time, push the collet obliquely until
Pull out the tool until the collet and nut are disassembled.
QUALITY ASSURANCE ( ISO 9001 )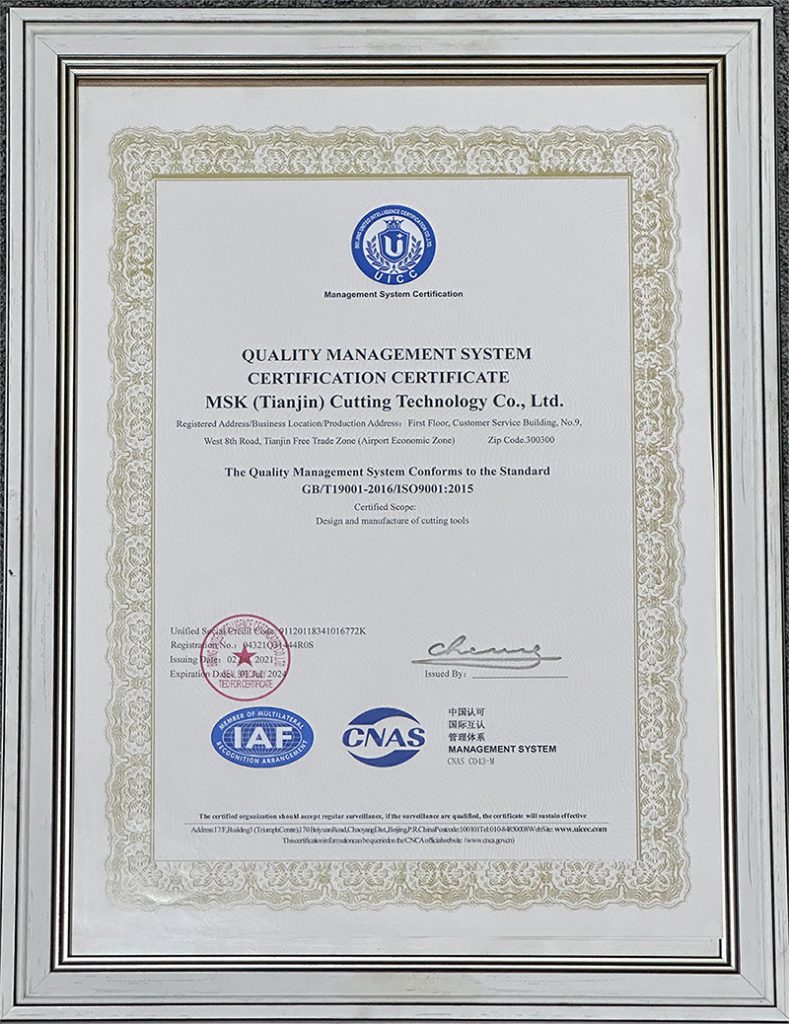 ASK US TO GET 10%OFF
NOW !