1-13mm 1-16mm 3-16mm B16 Keyless Drill Chuck For Drill Press
1. Alloy three claws
Carbide three claws, tightly closed, strong wear resistance, self-tightening function, to prevent the drill bit from slipping
2. Meticulous workmanship
Fine chamfering, exquisite workmanship, complete specifications, strong versatility
Widely applicable
3. Lettering is clear
Each drill chuck has an engraved model logo, authentic guarantee, quality assurance
| Product Name | Drill Chuck |
| --- | --- |
| Brand | MSK |
| hardness | HRC 45-48 |
| Material | 40Cr |
| MOQ | 10PCS |
| Rotating speed | 10000 revolutions |
Feature:
1. Hardening of vulnerable parts by carburizing and quenching
The chuck adopts quenching process with high hardness and wear resistance
Keep the toughness of low-carbon steel in the heart after quenching so that the handle can withstand impact loads Carburization depth > 0.8M
2. Exquisite appearance and exquisite workmanship
Case hardened, special knurled design
Prevent slipping during disassembly
3. Fine chamfering and exquisite workmanship
Diameter from F1-F100mm, length from 10m-10000m, straightness and roundness about 0.5UM, surface roughness RA about 0.02UM
Prevent slipping during disassembly
Instructions for use:
1. The self-tightening drill chuck does not need to be tightened with a wrench. After the cutting tool is installed, the drill chuck jacket is tightened by hand, and the clamping force increases with the increase of cutting force.
2. The drill chuck cannot be used when the machine tool is reversed, and it loses its self-tightening effect when it is reversed.
3. When installing the drill chuck, wipe the taper hole and the taper shank of the machine tool (or electric drill) clean, align the cone with the center of the taper shank and tap the front face of the drill body with a hand or a wooden hammer until it is installed properly.
QUALITY ASSURANCE ( ISO 9001 )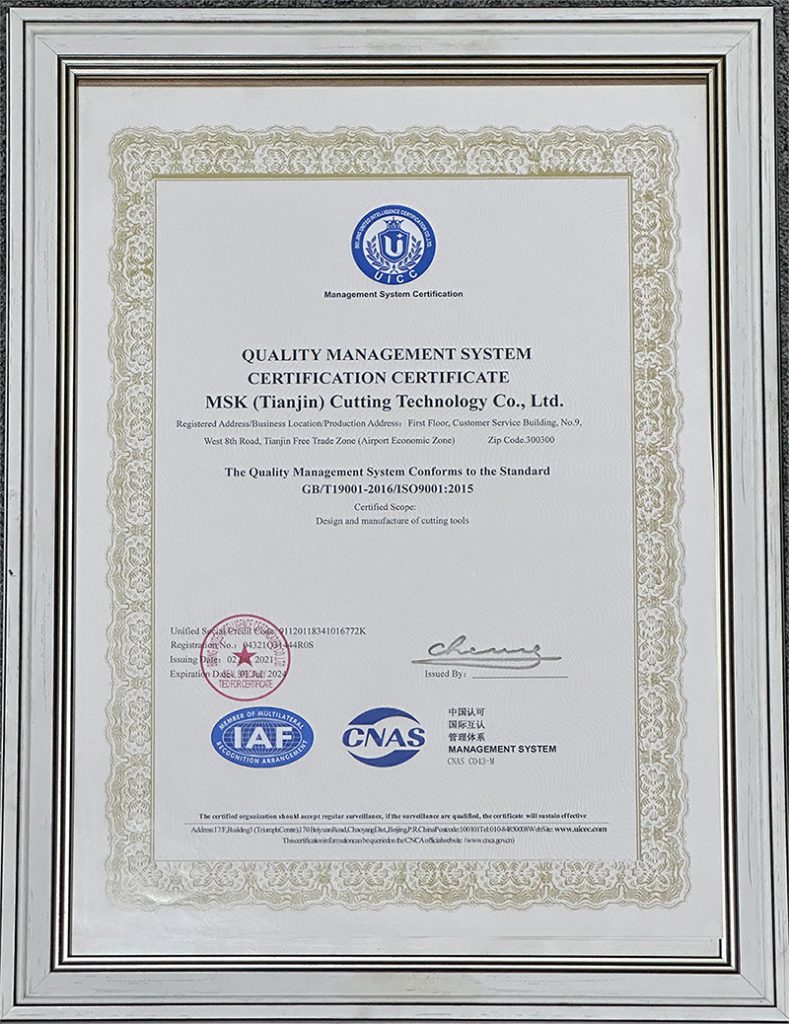 ASK US TO GET 10%OFF
NOW !