HSS Thread BSP BSPT,G,NPT,PT,PS,NPTF,PF Pipe Taps
1. Chips are rejected, so free from troubles.
2. Accuracy of female threads is consistent. Dispersion is small because of sliding on the tap type.
3. Taps have high breakage strength. Extremely good quality because of sliding on the tap face.
4. High-speed tapping is possible
5. Difficult to manage thread holes
6. Regrinding is not possible.
| Product Name | HSS Thread BSP BSPT,G,NPT,PT,PS,NPTF,PF Pipe Taps |
| --- | --- |
| Brand | MSK |
| Material | HSS |
| MOQ | 10 pcs |
| Product Packaging | plastic box |
| Origin | Tianjin |
| Type | Pipe Taps |
| Delivery Time | 15 |
| Coating | uncoated |
| Use | Tapping Tool |
| Thread Type | Coarse Thread |
Feature:
01
High-quality 6542 high-speed steel material, wear-resistant and rust-resistant, high hardness and good toughness of the surface treatment. Suitable for bench drills, tapping machines, electric drills and other machines, can also be used by hand. Wear-resistant and anti-rust, thread standard, beautiful and durable, complete specifications. Meanwhile, we also have pipe taps made of bearing steel, if you need bearing steel please contact us.
02
Thread standard, save time and labor, cutting resistance is smaller than ordinary taps, is the choice of through-hole processing standard pitch, no bad teeth, no burr, greatly reducing the cutting resistance.Thread precision without deformation.
03
Four-way universal collet, use manual tapping stringer or tap machine use, convenient and quick.
Easy to use, the front section slotted, the upper phase of chip removal, easy to repair again, through-hole and blind hole available, can be used for copper or steel below 20 degrees.
04
Fully ground taps with detailed screw threads, hardened finish, large chip holding space and good chip evacuation.
Why choose us:
We imported grinding equipment, five-axis machining center, Zoller testing equipment from German, develop and produce standard and non-standard tools such as carbide drills, milling cutters, taps, reamers, blades, etc.
Our products are currently involved in automotive parts manufacturing, micro-diameter product processing, mold processing, electronics industry, aircraft aluminum alloy processing in the aviation field and other industries. Continuously introduce cutting tools and hole machining tools suitable for the mold industry, automobile industry, and aerospace industry. We can produce various cutting tools according to the different needs of customers with drawings and samples.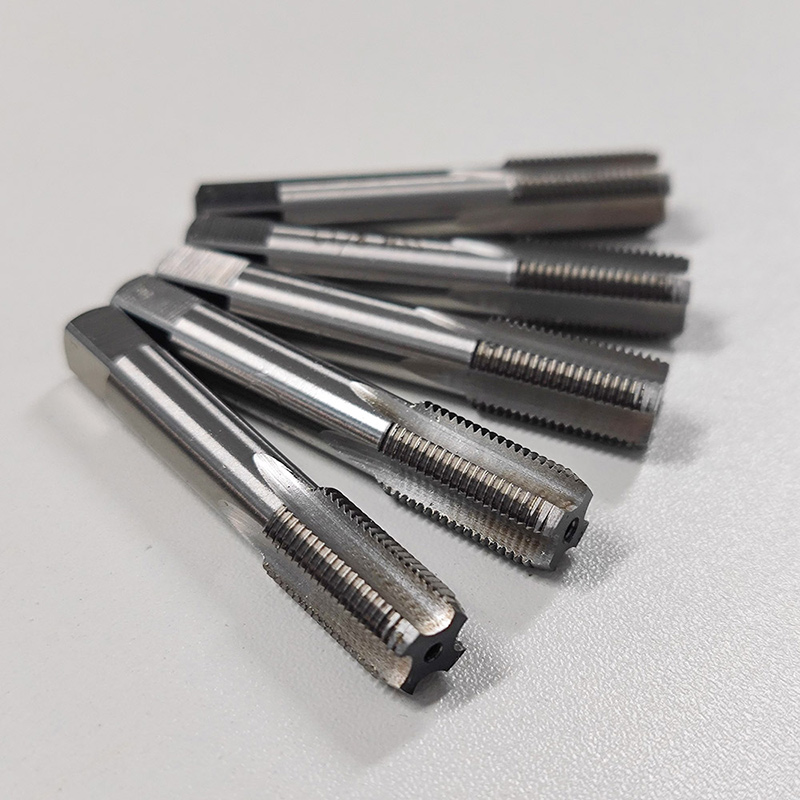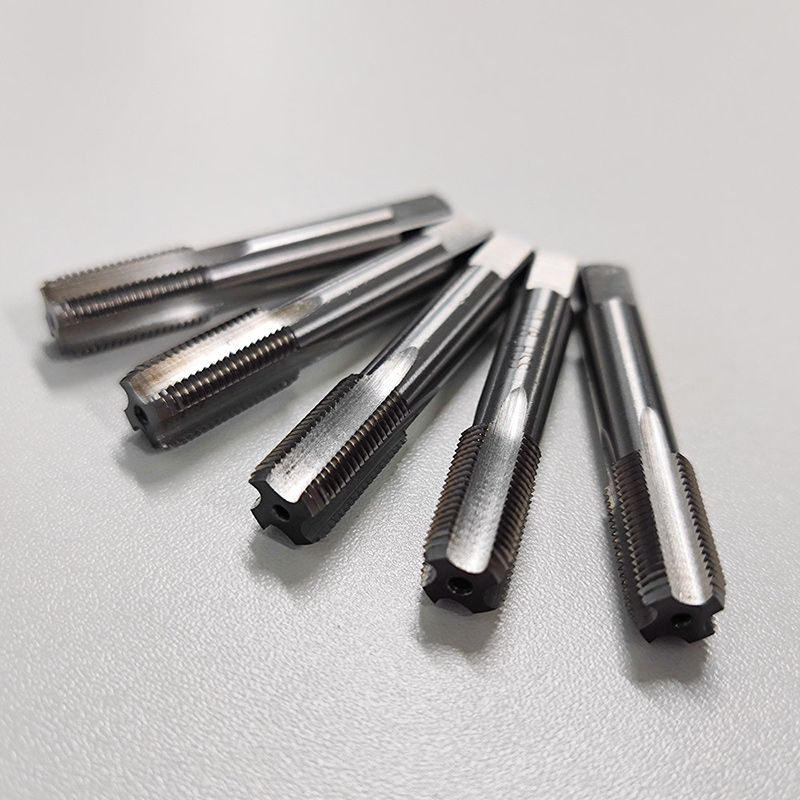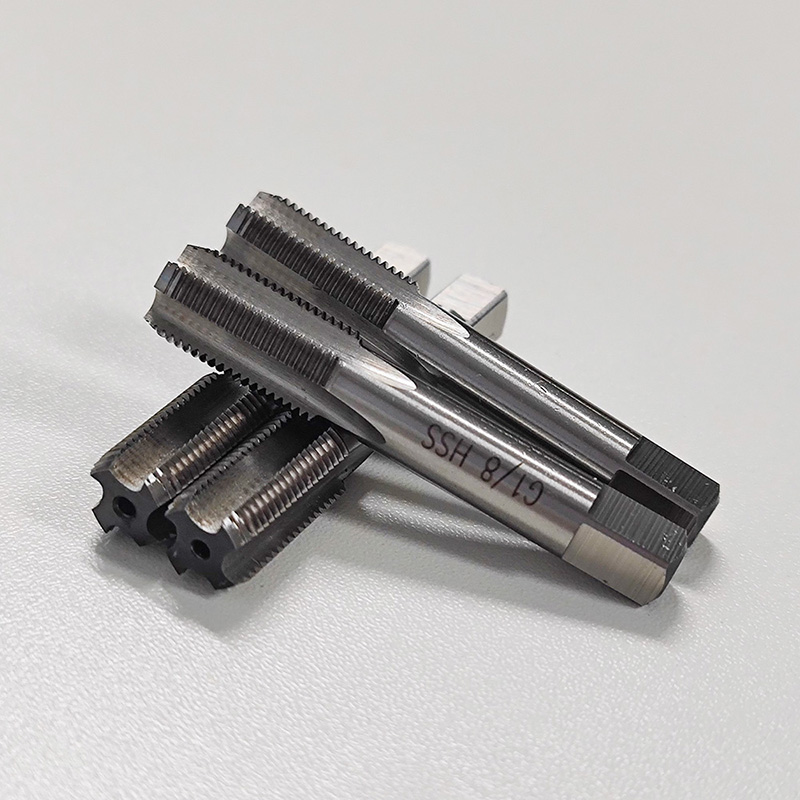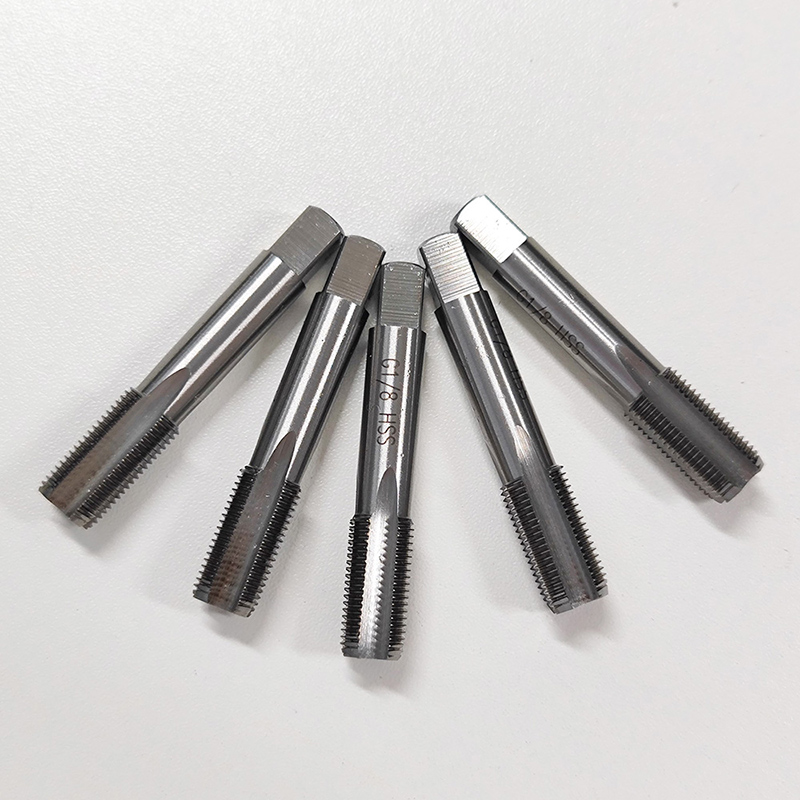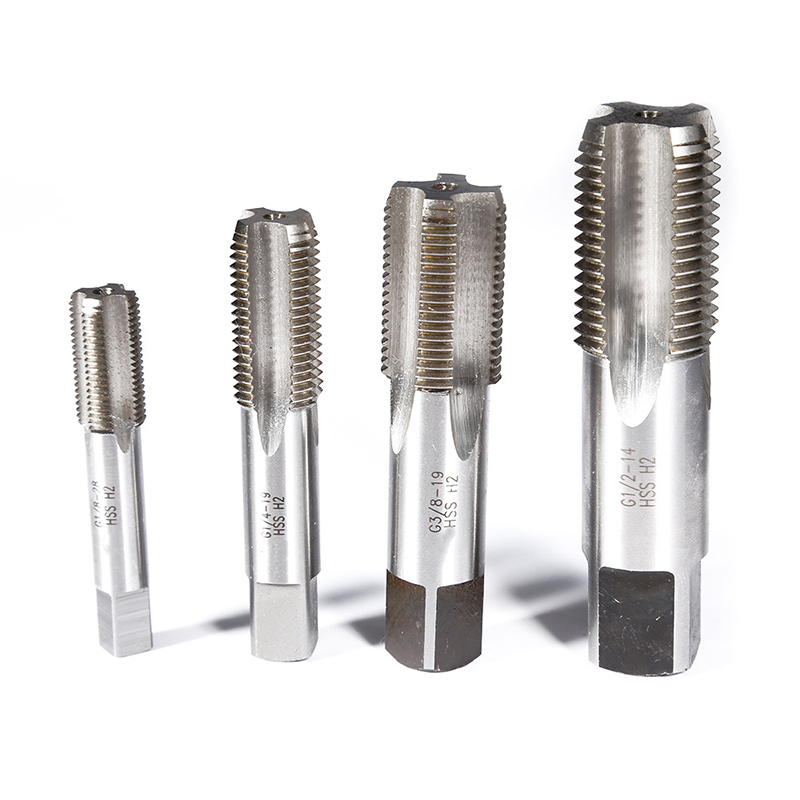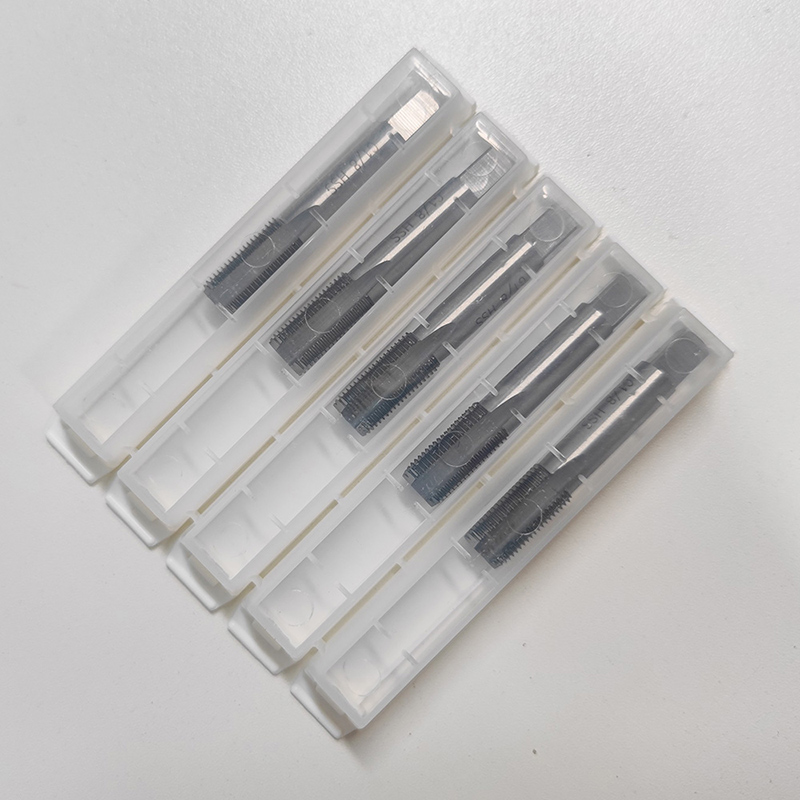 How long does your production time take?
We will try to make your goods ready within 20 days after payment done.
How about your stock?
We have large quantity products in stock, regular types and sizes are all in stock.
Is free shipping possible?
We don't offer free shipping service. We can have a discount if you buy a large quantity products.
QUALITY ASSURANCE ( ISO 9001 )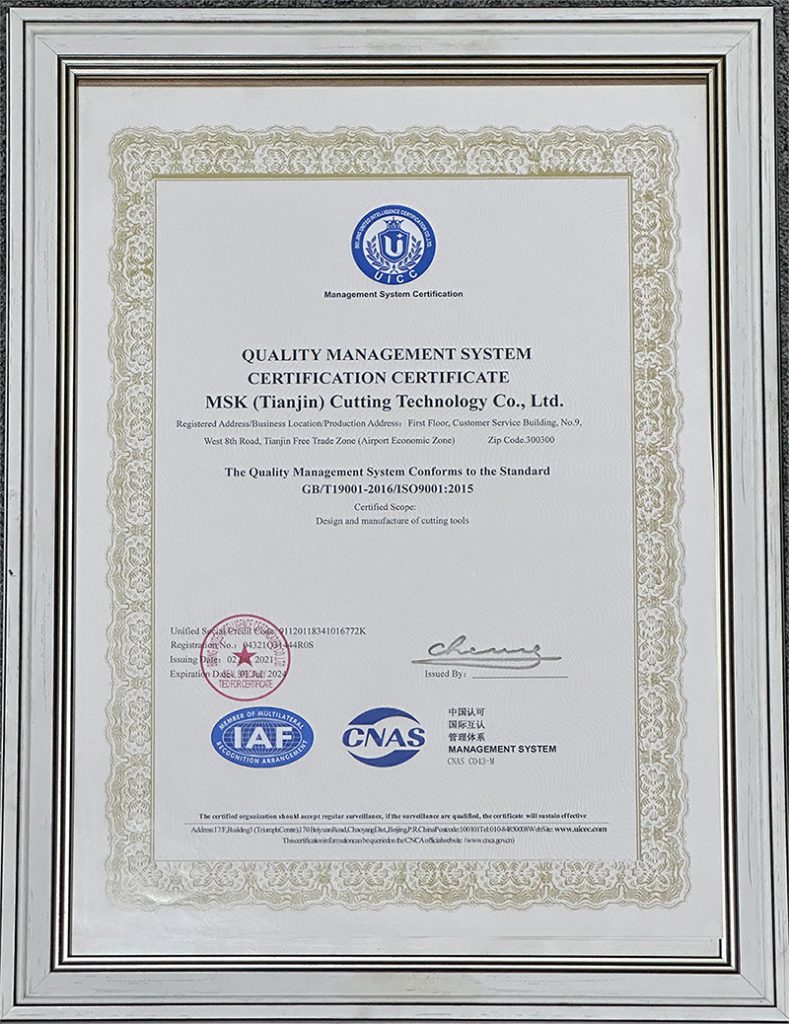 ASK US TO GET 10%OFF
NOW !