New MT2-B10 MT2-B12 Back Pull Morse Drill Chuck Arbor For Drilling Machine
OEM: YES
Brand: MSK
Type: MT2-B10 MT2-B12 MT2-B16 MT2-B18 MT3-B10
MOQ: 3 PCS
| Brand | MSK | MOQ | 3 PCS |
| --- | --- | --- | --- |
| Packing | packing box | Type | MT2-B10 MT2-B12 MT2-B16 MT2-B18 MT3-B10 |
| Material | 45# | Application | Milling Machine |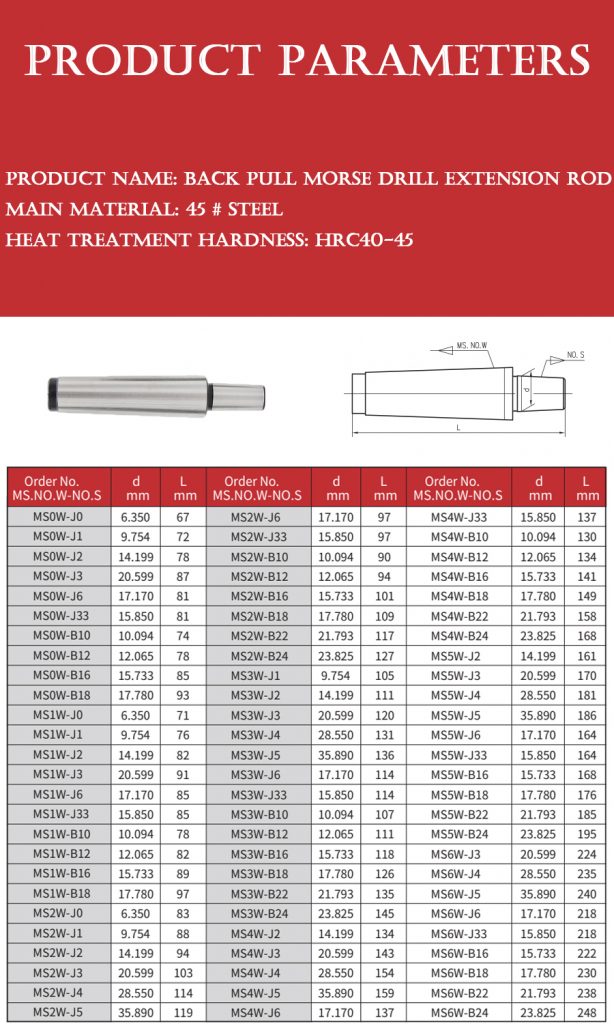 The Back Pull Morse Drill Adapter is a tool used to attach a drill bit to the spindle of a drill machine, and features the following:
1. The main feature of the back pull Morse drill adapter is that it can automatically lock the drill bit and keep it in the correct position, which greatly improves the accuracy of the operation.
2. The handle of the back-pull Morse drill adapter adopts a two-handed design, which can be more stable and convenient during operation.
3. The back-pull Morse drill adapter has a wide range of applications and can be used for various types and specifications of drill bits.
4. The material of back-pull Morse drill adapter is usually high-quality alloy steel, which has good durability and stability.
DIN2187 Morse lengthening and reducing sleeve is a kind of pipe connection element, its main features are as follows:
1. Compared with the ordinary reducing sleeve, the extended diameter reducing sleeve has an increased length, which is more suitable for use in occasions that require longer connecting pipes.
2. Adopting the Morse structure design, it has good sealing performance when the inner diameter and outer diameter are different, which can effectively prevent water leakage and penetration.
3. Made of high-quality stainless steel, it has good corrosion resistance and can be used for a long time in a complex working environment without being affected.
4. The interior is specially treated and the surface is smooth, which reduces the resistance when the liquid in the pipeline passes through, thus saving energy.
5. The installation is simple and convenient, and only a slight expansion force can be used to fit the extension reducer into the corresponding pipe, so it is safe and reliable. In general, DIN2187 Morse lengthening and reducing sleeve is a pipe joint with excellent performance, simple structure and convenient use. Therefore, it is widely used in petrochemical, chemical, tobacco, food and pharmaceutical and other industrial fields.
6. Function: Used for extended clamping of tapered shank drills, tapered shank milling cutters and tapered shank tools
QUALITY ASSURANCE ( ISO 9001 )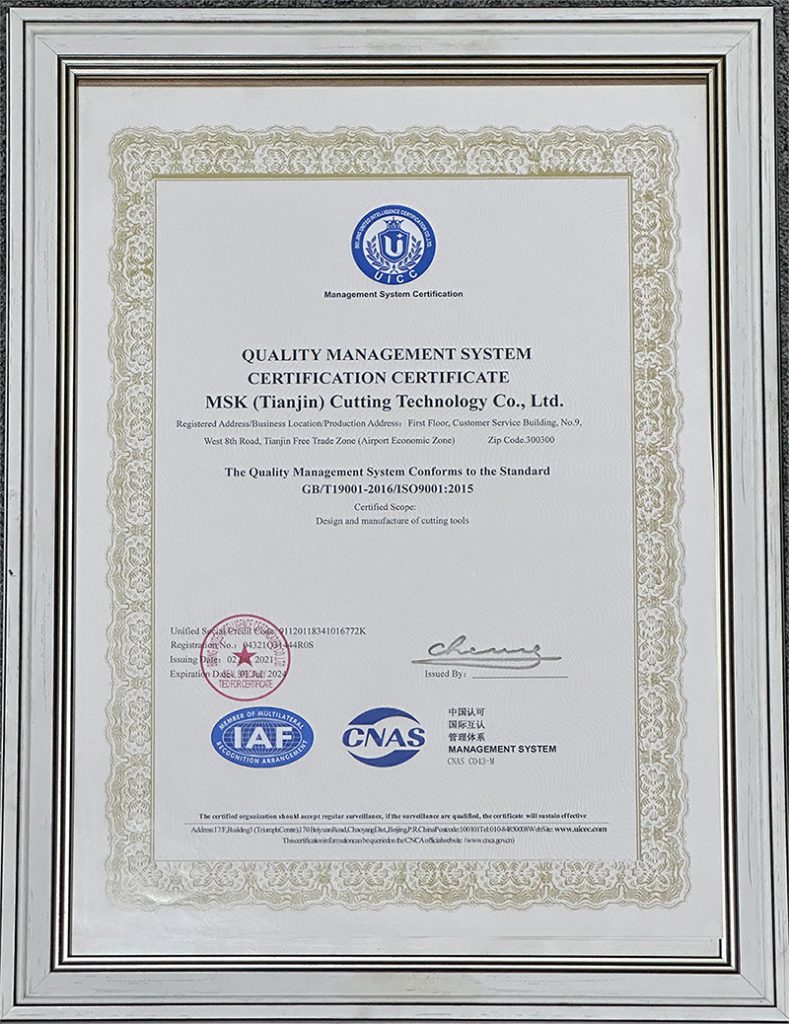 ASK US TO GET 10%OFF
NOW !