Factory CNC Morse Drill Chuck R8 Shank Arbors MT2-B18
MOQ: 3 PCS
Type: MT2-B18
OEM: YES
Brand: MSK
| Brand | MSK | Type | MT2-B18 |
| --- | --- | --- | --- |
| Application | Milling Machine | OEM | YES |
| Material | C45 | Advantage | Ordinary Product |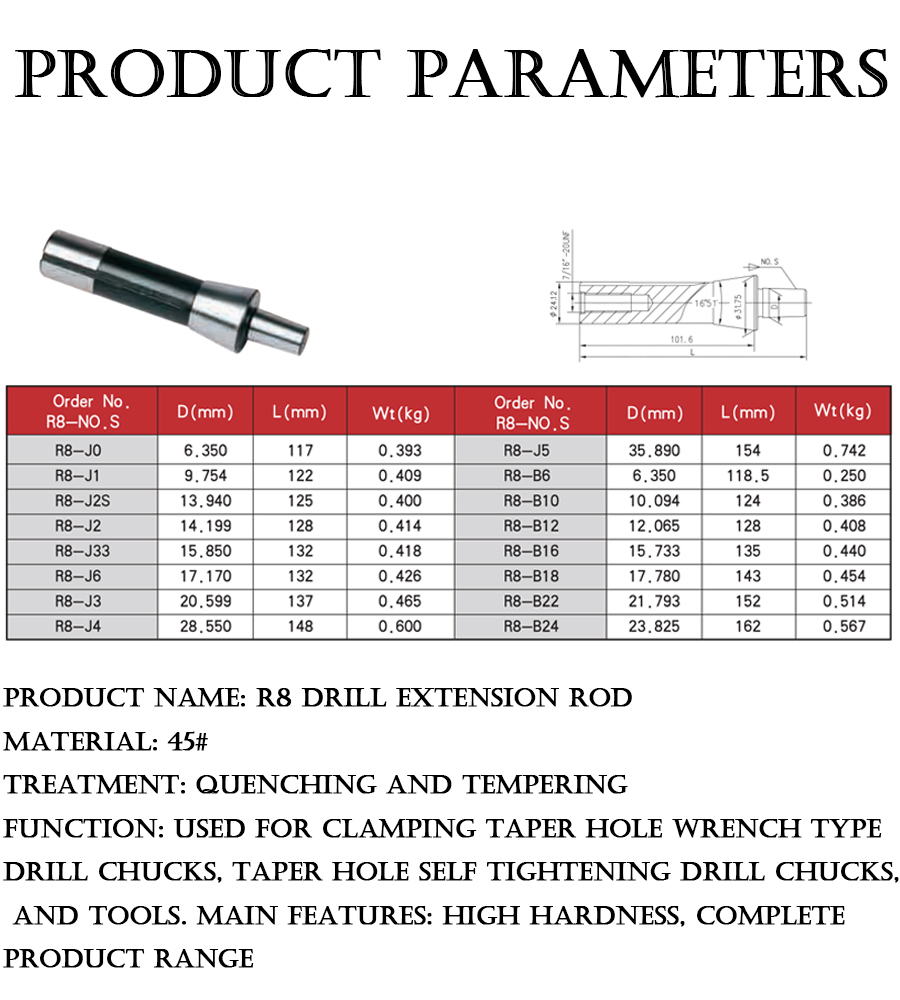 1. Pay attention to safety when using and operating the R8 drill adapter to avoid the drill bit from sliding or falling off.
2. Before use, please check whether the drill bit and R8 drill adapter are damaged or deformed. If damaged, they should be replaced in time.
3. When using the R8 drill adapter, be sure to choose the appropriate speed, do not exceed the rated speed of the drill.
4. R8 drill adapters should be cleaned and lubricated before use.
The R8 Drill Adapter is a tool used to attach a drill bit to the spindle of a drill press. Its characteristics are as follows:
1. The R8 drill rod is mainly composed of two parts: the inner conical threaded connection part and the outer handle, and a square handle in the middle, which can correspond to the locking device of the drilling machine spindle.
2. The R8 drill adapter is suitable for all kinds of straight shank drill bits, and the specifications can be replaced as needed.
3. The installation of the R8 drill adapter is very simple, just insert it into the spindle of the drill machine and rotate until it is locked with the spindle.
4. The R8 drill rod is more durable because it is made of high-quality alloy steel material.
5. R8 drill adapter has a strong bearing capacity and is suitable for larger drilling machines.
The method of use is as follows:
1. Insert the R8 drill rod into the spindle of the drill machine and tighten it.
2. Select the appropriate drill bit and insert it into the R8 drill adapter.
3. Fix the workpiece on the table and make the necessary adjustments to the drill.
4. Start the drilling machine and start the machining operation.
5. When the operation is complete,
QUALITY ASSURANCE ( ISO 9001 )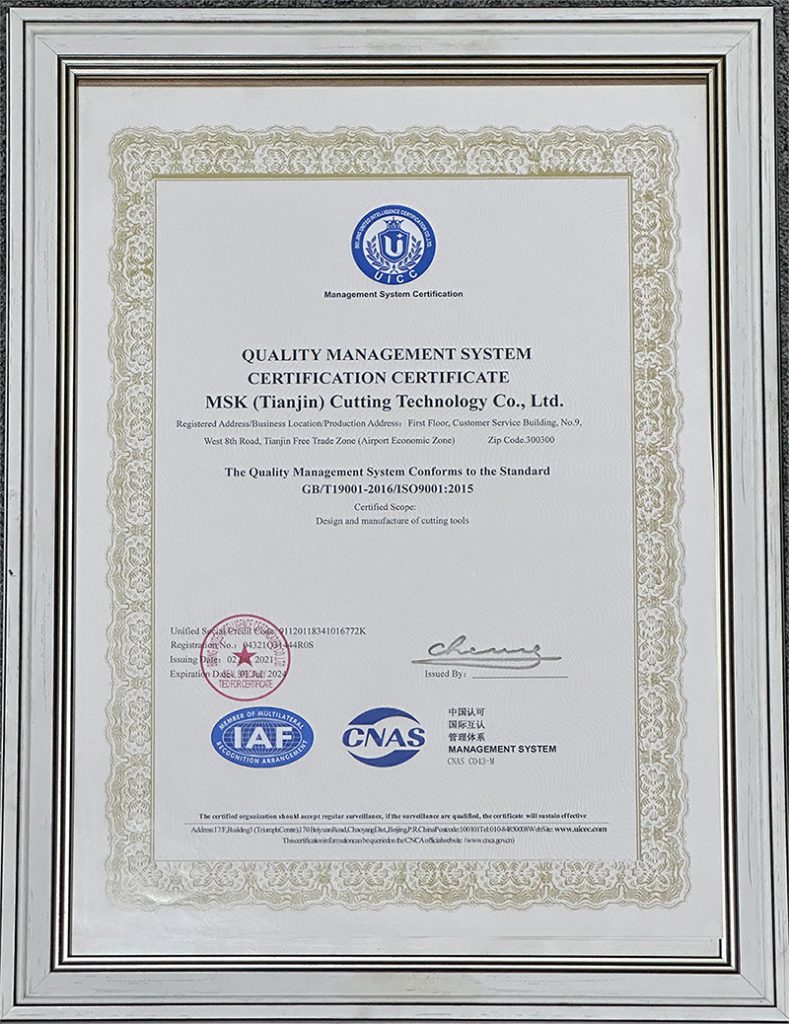 ASK US TO GET 10%OFF
NOW !