DIN338 M2 Tin Coating Twist Drill
1.High Precision Interdental
2.Chamfered Edge
3.Smooth Surface
| Product Name | DIN338 M2 Tin Coating Twist Drill |
| --- | --- |
| Brand | MSK |
| Origin | Tianjin |
| MOQ | 5pcs per size |
| Spot goods | yes |
| Material | 20CrMnTi |
| Type | Milling Tools |
| Structure type | Integral |
| Coating | Tin |
| Processing range | steel parts |
1.High Precision Interdental
We Use High-Temperature Quenching Technology To Strengthen The Toughness, And At The Same Time Strengthen The Tooth Front, The Spiral Chip Removal Is Smoother, And The Cutting Speed Is Fast
2.Chamfered Edge
Our Design Is Reasonable, And The Drill Point Of The Product Is Sharp And The Drilling Efficiency Is Super High. Change The Hardness, Sharp And Durable. Has Good Toughness, High Wear Resistance, Super Wear Resistance
3.Smooth Surface
The Surface Of The Product Is Smooth And Clean, And The Experience Is Light And Smooth During The Drilling Process. The Cutting Speed Is Fast And The Efficiency Of The Drill Bit Is High.
How To Prevent The Drill Bit From Breaking?
We Will Analyze The Reason And Solution Of Drill Bit Breakage For You
Reason For Breaking:
1. Work With a Blunt Drill Bit
2. Too Much Feed
3. Drilling Chips Plug The Auger Flutes Of The Drill Bit
4. When The Drill Bit Just Drilled Through, The Feed Resistance Decreased Rapidly, Or The Feed Amount Suddenly Increased
5. The Workpiece Is Loose
6. Hit The Keyhole When Drilling The Casting
Solution:
1. Sharpen The Drill Bit Before Use
2. Reduce The Feed Rate And Increase The Cutting Speed Reasonably
3. When Drilling Deep Holes, Chips Should Be Removed Frequently So That The Chips Can Be Discharged
4. When The Drilling Is About To Pass Through, Reduce The Amount Of Feed
5. Fasten The Workpiece
6. Reduce The Cutting Speed And Select The Drill Bit According To The Hardness Of The Workpiece
QUALITY ASSURANCE ( ISO 9001 )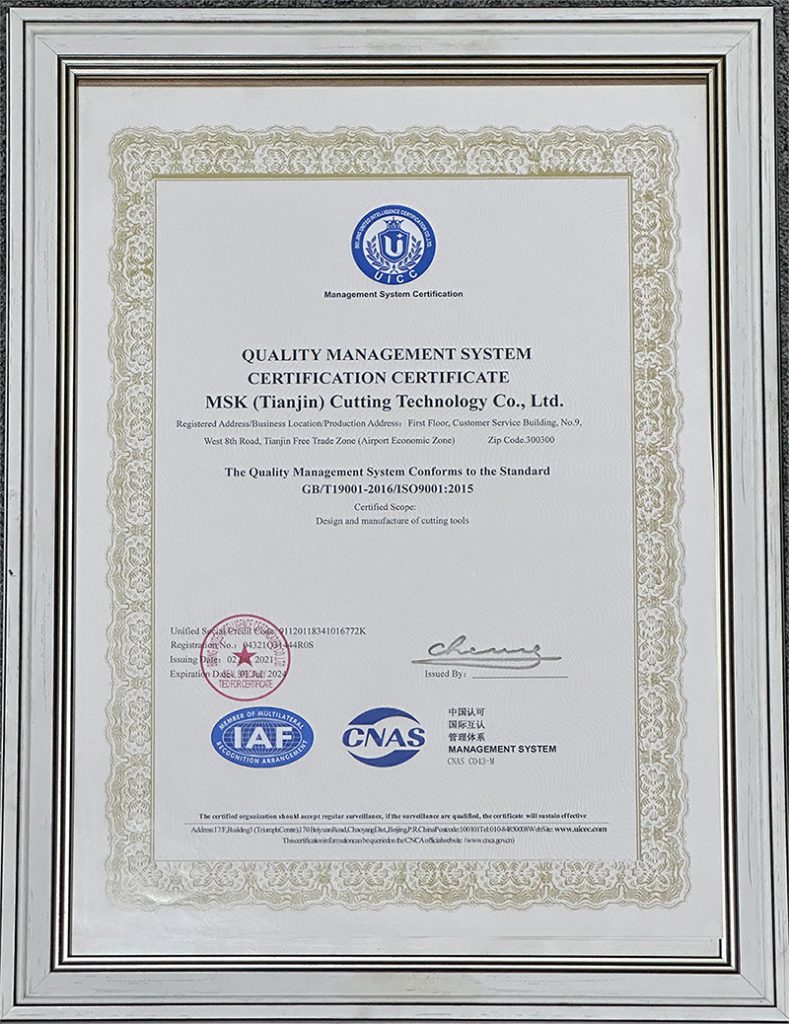 ASK US TO GET 10%OFF
NOW !