DIN333 HSS Center Drill Bits 1mm-6.3mm
Material: HSS
Point Angle: 120°/60°
MOQ: 10Pcs
| Brand | MSK |
| --- | --- |
| Product Name | Center drill |
| Material | HSSM2 |
| MOQ | 10 |
| Packing | Plastic Box |
| Use | Copper, aluminum alloy |
1. Using high-quality W6Mo5Cr4V21, after strict heat treatment, the quenching hardness is stable, the rigidity is good, the wear resistance is strong, the dismantling resistance is strong, and the service life is long.
2. The whole grinding process is adopted, the overall shape is formed, and the size is stable. High precision and stable performance. Good surface finish, beautiful and practical.
3. Heat treatment hardness up to 63-66HRC, high tooth strength, sharp cutting and high processing efficiency.
4. The drilling center is positioned accurately, the wear resistance is good, and it is not easy to break.
1. Type A center drill is a cutting tool and is mainly used for metal drilling. The user must choose the type of center drill reasonably according to the hole type and ruler size of the parts to be processed.
2. The A-type drill has a hardness of 65 degrees and can be used for heat treatment of abrasive steel with a hardness of 40 degrees, and stainless steel for drilling
3. Before the tool is reused, the anti-rust grease must be washed to prevent chips from sticking to the cutting edge and affecting the cutting performance
4. When working with manual drills, the center drill should achieve the required positional accuracy
5. The surface of the workpiece to be processed should be straight, and there should be no sand holes or hard spots to avoid damage to the tool.
6. Cutting fluid: Choose different cutting fluid according to the processing object, and the cooling should be sufficient
7. Matters needing attention: If there is an abnormal situation during processing, it should be stopped immediately, and the cause can be found out before processing. Pay attention to the wear of the cutting edge and repair it in time; after using the tool, clean the oil on the surface and keep it properly.
QUALITY ASSURANCE ( ISO 9001 )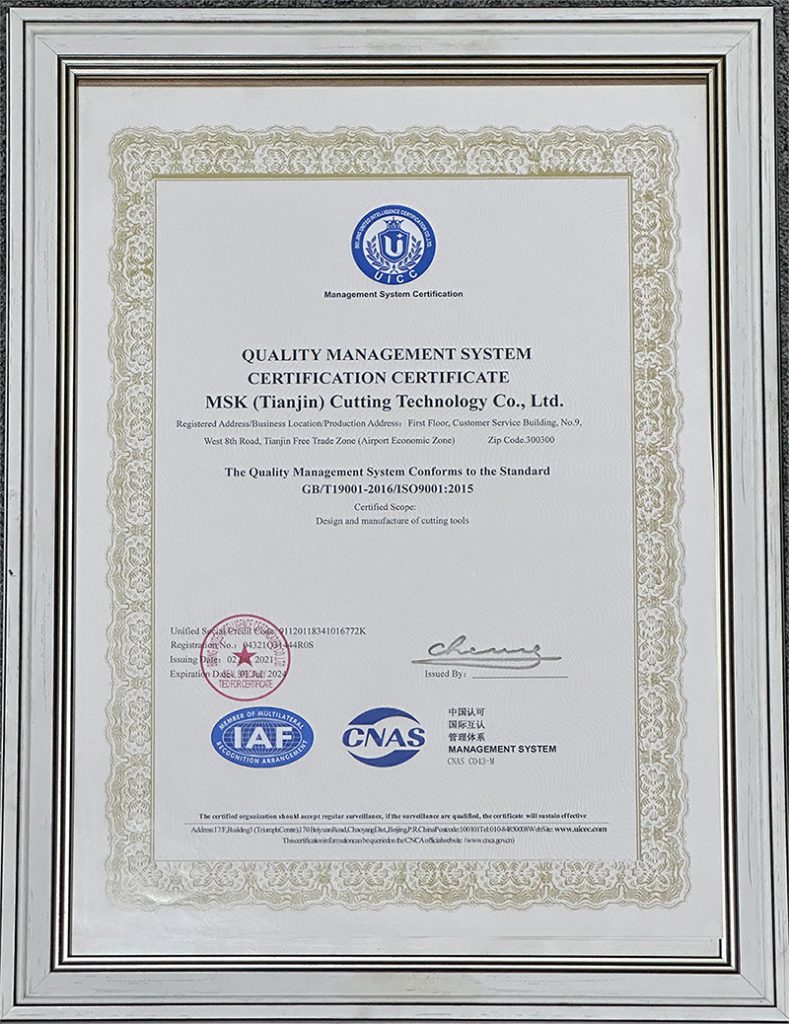 ASK US TO GET 10%OFF
NOW !