Carbide Straight Handle Type Inner Coolant Drill Bits
Type: Coolant Twist Drill
Shank: Straight
Size: 3D,5D,10D
Brand
MSK
Coating
AlTiN
Product Name
Coolant Drill Bits
Material
Carbide
Applicable materials
die steel, cast iron, carbon steel, alloy steel, tool steel
The cutting edge of this internal coolant drill is extremely sharp, and the cutting edge is designed with triangular slope geometry, which can achieve large cutting volume and high feed processing.
The blade is covered with bronze coating, which can improve the hardness and service life of the tool, increase the surface finish, and save the manufacturing time.
1.The anti-vibration design enables smooth chip evacuation, suppresses chatter vibration during processing, reduces product burrs during processing, and improves processing efficiency.
2.The universal chamfered round shank design has good compatibility, enhances the vibration resistance and cutting speed of the drill, and is tightly clamped and not easy to slip.
3.Large-capacity helical blade design, large-capacity chip removal is smooth, not easy to stick to the cutter, and reduce heat generation. The cutting edge is sharp and durable.
QUALITY ASSURANCE ( ISO 9001 )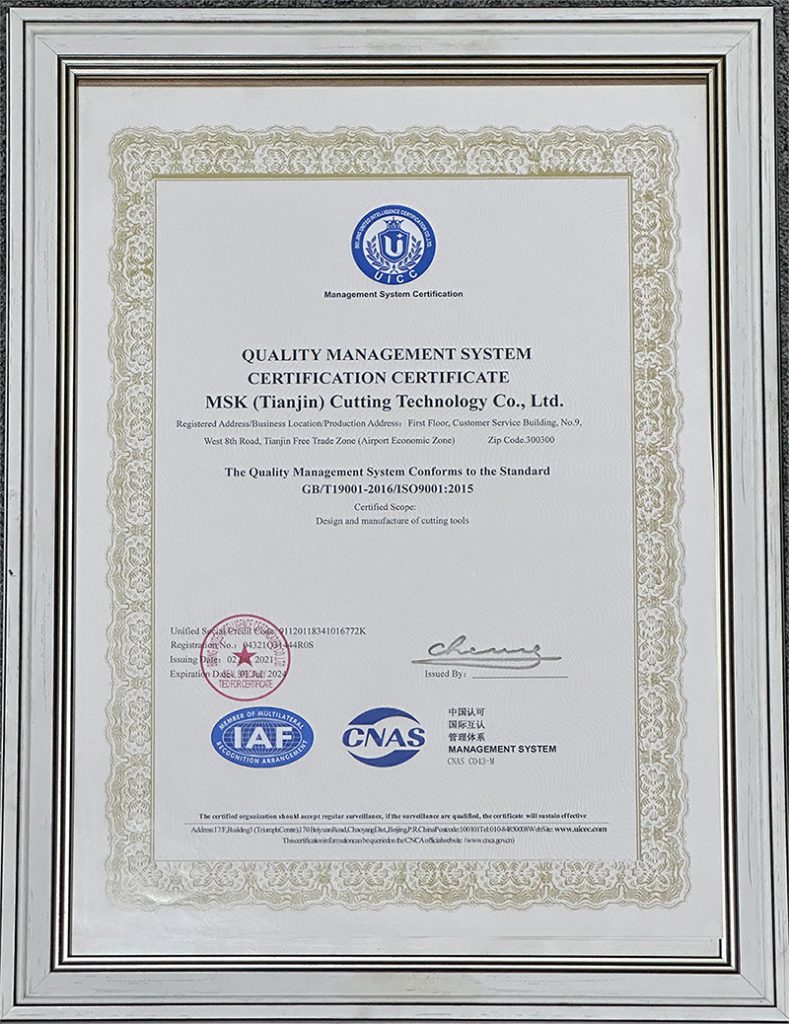 ASK US TO GET 10%OFF
NOW !